Aggravated DWI Attorneys

Criminal Case: A Brief Overview Part 2
Being prosecuted for a crime such as a DWI can lead you into a maze of legalese and unfamiliar territory. This article is aimed at providing you a brief overview into the criminal process after the arraignment. At Joseph P. Villanueva, Attorneys At Law we fight to protect your interests. If you are charged charged with a DWI or other criminal charge, you should call our firm at
914-723-7900
for a confidential consultation.
DWI Defense
Main Speeding Ticket Defense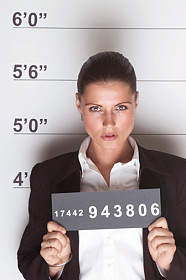 Send us an E-Mail
AFTER YOUR CRIMINAL COURT ARRAIGNMENT
After your misdemeanor arraignment, you will be given a date to return to court. The time frame in which you are required to return to court will vary upon the court's availability. Usually, the case will be adjourned for your attorney and the prosecutor to discuss your matter outside of court and attempt to resolve your case without extended legal proceedings.
Send us an E-Mail
PRE-TRIAL STAGE AND MOTIONS
If your case cannot be resolved with a mutually agreed plea bargain, your case can be litigated through a process commonly referred to as discovery. During the discovery stage, documents and information are exchanged between the prosecution and defense. Ultimately, pre-trial motions may be made on your behalf to obtain further information and suppress certain potential evidence.
Hearings to suppress evidence can be heard on a myriad of different issues. Some of the most common hearings contest:
whether or not the prosecution had probable cause for the arrest;
can a statement be used at trial, and
was an identification tainted?
If the presiding Judge finds there is sufficient evidence and the case cannot be resolved, your case may be set for trial.
Send us an E-Mail
THE TRIAL
Once your pre-trial hearings have concluded and you continue to proclaim your innocence, your case will be adjourned for trial. Your trial can be held in front of a jury or Judge only which is commonly referred to as a bench trial.
At trial, the prosecution must prove your charges beyond a reasonable doubt. Their failure to do so will result in your charges being dismissed.
If you are in need of representation on a DWI matter or criminal case, call our attorneys today at
914-723-7900
and set up your confidential consultation.
Criminal Case Overview Part 1
Send us an E-Mail
Joseph P. Villanueva, Attorneys At Law Links
Meet our lead criminal defense lawyer