VTL Misdemeanors

Common Misdemeanor Charges Under the Vehicle Traffic Law
Under the New York State Vehicle Traffic Law you can be charged with a crime. As such, you could be arrested by the police, sentenced to a term of incarceration, and hundreds of dollars in fines. In addition, a conviction of the charge may follow you and affect you employment or personal life for many years. The following is a list of common misdemeanors charges issued under the NYS VTL.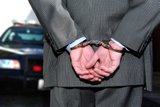 VTL §306(e) Production of a Fake Certificate of Inspection
VTL §319.2 Production of an Invalid Insurance ID Card
VTL §340(a) Failure to Surrender License and Evidences of Registration
VTL §375(1) Equipment Violation. Inadequate Brakes
VTL §511.1(a) Aggravated Unlicensed Operation in the 3rd Degree
VTL §511.2 (a) Aggravated Unlicensed Operation in the 2nd Degree
VTL §512 Operation While Registration or Privilege is Suspended or Revoked
VTL §600.2(a) Leaving the Scene of a Personal Injury Accident
VTL §1182 Unauthorized Speed Contest
VTL §1212 Reckless Driving
This not meant to be exhaustive list. To learn more, call now for a free telephone consultation at 800-893-9645.