Ramapo Criminal Defense Attorney

Being charged with a crime a serious matter. Your liberty, freedom and future can be at stake. You need a criminal defense law firm equipped to help you fight back. Our Ramapo criminal defense lawyers have over 30 years of legal experience and we are led by a former prosecutor.
Charges We Fight
Here is a sample of some charges we have fought: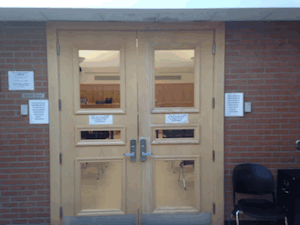 Assault in the 3rd Degree under PL 120.00
Menacing in the 2nd Degree under PL 120.14
Unlawful Possession of Marijuana or UPM under PL 221.05
Criminal Possession of a Controlled Substance in the 7th Degree under PL 220.03
Criminal Mischief under PL 145.00
Patronizing a Prostitute under PL 230.00
Endangering the Welfare of a Child under PL 260.10
Petit Larceny under PL 155.25
Driving with a Suspended License AUO 3rd under VTL 511.1
DWI under VTL 1192
About Ramapo Court
The Ramapo Town Court is located 237 Route 59 in Suffern, NY 10901. It is located in the same building as the municipal government. Here, you can also find the Town Police, Town Attorney, and Town Supervisor.
The Ramapo Court is part of the 9th Judicial District of the greater New York State Office of Court Administration. The court has limited jurisdiction over criminal matters. The majority of cases heard in criminal court are misdemeanors. Felony action is usually limited up to the felony hearing.
Criminal Court
Criminal cases are prosecuted by the Rockland County District Attorney's Office. This office has countywide jurisdiction over all matters charged under New York State Law. Cases charged Federal Law are usually reserved for the United States Attorney's Office.
About Our Firm
Our law firm has successfully defended hundreds of individuals charged with crimes around New York. If you are in need of a criminal defense attorney in Ramapo, give us a today at 800-893-9645.