Truck Traffic Ticket Defense Lawyers and Attorneys

New York Truck Ticket Lawyers and Attorneys
If you drive a truck and have been issued a ticket, we understand how important it is to keep your record clean so you can continue to work and provide for your family.
If you have been given a speeding ticket, log book violation, environmental violation, or any violation in all of New York State, call the attorneys at Joseph P. Villanueva, Attorneys At Law now at
800-893-9645
for a consultation.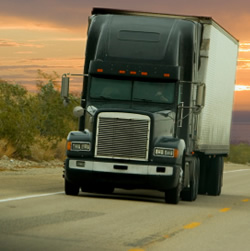 Hire our firm and you will have the benefit of more than 20 years of legal experience fighting for you. Trust the team with a former prosecutor and hundreds of traffic ticket cases under their belt to handle your precious matter.
Is my ticket a misdemeanor?
In general, tickets issued to class A, class B, and class C licensed drivers can face enhanced penalties, it is unlikely that you have been charged with a misdemeanor. However, it all depends on the charge issued by the officer. We recommend that you call our office for a consultation we be in better position to make that determination.
Some tickets issued under the Vehicle Traffic Law are misdemeanors and can carry a one jail sentences. They can also affect your ability to find future employment because you can get a permanent criminal record from a conviction. Call us now to learn more at
800-893-9645
.
Send us an email