Speeding in a School Zone: VTL 1180(c)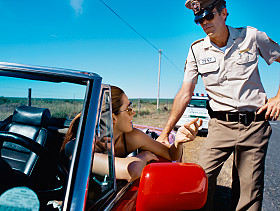 I was pulled over in a speed trap for speeding in a school zone. I am being charged with violating VTL 1180(c). Will my points double?
To be properly charged with violating VTL 1180(c), you must be issued the ticket during school hours. Most school zones will have signs posted that the law is enforced from 7:00 am - 6:00 pm on school days.
A recent client of this firm was charged with driving 18 mph over the speed limit. She was facing a fine between $180.00 and $600.00, 4 points against her license, and 15 days in jail. She was also facing an $85.00 mandatory surcharge. A surcharge is money that is paid to the state and not the local municipality.
You should be vigilant in defending your case. We advocated on behalf of our client that the violation during non-school hours and during a non-school day. We were able to plead the case to non-moving violation and she face significantly lower penalties.
Please note that prior results do not guarantee future outcomes.
If you are charged with a speeding in a school zone, you should call our attorneys at at 914-723-7900. We have been representing drivers throughout the Hudson Valley, Long Island, and greater New York State.

But what about the points?

It is a common misconception that points doubled in a school zone. Your fines may be increased. If you have been given a speeding ticket, you should call our attorneys now at 914-723-7900 for a confidential consultation.
Meet our lead defense attorney
Testimonials
Send us an email