What is the Real Cost of a Speeding Ticket in NY?

Have Our Former Prosecutor Fight For You. Call us now at (800) 893-9645.
About Our Firm: Our Westchester County Ticket Attorneys excel at getting tickets dismissed or reduced. We have more than 20 years of legal experience and have gained a reputation among our peers as being superb lawyers. Our team of traffic defense lawyers is lead by Joseph P. Villanueva. He is a former prosecutor. Having a former prosecutor on your side can help in analyzing critical issues in your case. Call us now at (800) 893-9645. Send us an email
Fines and Surcharges
Our New York attorneys negotiate traffic tickets in order to reduce the amount of fines (fines are subject to change without notice). Call our lawyers now at 800-893-9645 for a consultation.

Offense
Fines
First-time speeding offense
$45 to $600
One or more speeding tickets

(within eighteen months)

Up to $1,575
Traffic Infraction
$100-$300
Disobey a Traffic Signal

(red

light)

$225-$675
Misdemeanor Convictions

(no other penalty provided)

$200-$1,225
Uninspected Vehicles
$25-$200
Unregistered Vehicle or Trailer
$25-$200
Equipment Violations of Vehicle or Trailer
$0-$100
Surcharges
$50 - $55
New York Driver Assessment
Our New York traffic ticket attorneys advocate for the reduction of points placed on our client's driving record in order to avoid the New York Driver Assessment (also known as a DRA). The New York Driver Assessment is a fine imposed when six points or more are earned on the driving record. Call our lawyers now at 800-893-9645 for a consultation.

Assessment
Fine
Six points or more on record
$300 one time payment;
or $100 each year for 3 years
Any additional points earned over six points
$25 for each point for 3 years
Refusing to take a breathalyzer test, conviction for alcohol related traffic offense or conviction for drug related traffic offense
$250 each year for 3 years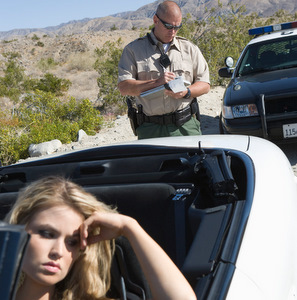 A driver's license will be suspended if they fail to pay the New York Driver Assessment. This fine also applies to out of state drivers. Driver safety courses will not reduce these fines.

Insurance
Our Westchester County attorneys represent clients for traffic violations in many local towns such as New Rochelle, Mount Vernon, Yonkers and Tuckahoe, in order to reduce the overall charge and sentence, which will help prevent an increase in their insurance premiums or cancellation of their policy.

Traffic violations and points are included on a driver's record for at least 39 months.
When an insurance company views a driver abstract that has accumulated points they may impose a surcharge. Points may remain on a driving record for up to 4 years.

Appearance in Court
Our traffic ticket attorneys represent clients in traffic court, with properly signed and notarized authorization, so they do not have to experience the inconvenience of attendance. Call our lawyers now at 800-893-9645 for a consultation.
Back to Main Page
Send Us an Email
Testimonials
FAQs
Traffic Point System
Traffic Ticket Fines
Suspended License
Tips on Avoiding a Ticket
Truck Traffic Tickets
School Zone Tickets
Move Over Law
Our firm can be frequently found representing clients throughout Westchester County. Some courts that we often represent clients include Tuckahoe Traffic Court, White Plains Traffic Court, Yonkers Traffic Court, Greenburgh Town Court, Rye City Court and Yorktown Traffic Court.