AUO 3rd Degree (VTL 511.1) Aggravated Unlicensed Operation in the 3rd Degree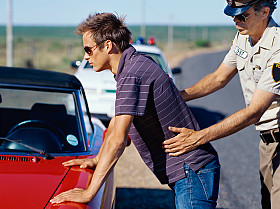 Aggravated Unlicensed Operation In The Third Degree (AUO 3rd Degree)
VTL §511.1 If you are caught driving while having one or more suspension or revocation on your drivers license, you may be in violation of this crime. AUO 3rd is an unclassified misdemeanor and is typically prosecuted by the District Attorneys Office. If you are convicted of this crime, you can face hundreds of dollars in fines as well as 30 days in jail.
Under most normal circumstances, the District Attorneys Office and presiding Judge will not allow you to resolve of your case until your suspension or revocation has been cleared or answered.
What Can the Joseph P. Villanueva, Attorneys At Law Do?
The attorneys at the Joseph P. Villanueva, Attorneys At Law have more than 20 years of legal experience. As such, we are familiar with the possible defenses to this crime and have extensive relationships with law enforcement which may help expedite your matter. Our goal is to have your charges reduced or dismissed thereby securing a non-criminal disposition. Call us now at 800-893-9645 for a for consultation.
Main Suspended License Page
Meet Our Lead Defense Attorney
Testimonials
Our attorneys can often be found fighting ticket matters in Westchester County, Rockland County, and Orange County. Some of our regular courts of appearance are Orangetown Town Court, Piermont Village Court, Ramapo Town Court, South Nyack Village Court, Spring Valley Village Court, and Suffern Village Court.