Lawyer's Traffic Ticket Guide for Camillus Court

How to Fight a Speeding Ticket in CamillusWHAT SHOULD I EXPECT IN CAMILLUS TRAFFIC COURT
Traffic Court is held on regularly scheduled intervals. When court is held, there is an opportunity for most litigants to resolve their case without a trial. Some traffic matters are prosecuted by the issuing officer while others can be prosecuted by a local prosecutor.
The Court clerk's hours are every Monday - Friday from 8:30 a.m. to 4:30 p.m. Justice Court is held on Tuesday at 3:00 p.m. for those whose surname begins with the letter A – K, or on Thursday at 4:00 p.m. for those whose name begins with the letter L – Z. For directions to the court, please feel free to call the court to better assist you.
The courts is secure and everyone attending is subject to a search. It is advisable to leave cell phones and electronics at home or turned off. Bring court notices you may have. It is important to arrive on time. It is better to reach the court ahead of schedule rather than later. You may miss important information regarding your case. Any questions are to be directed to the clerk of the court.
HOW CAN AN ATTORNEY HELP ME FIGHT A TRAFFIC TICKET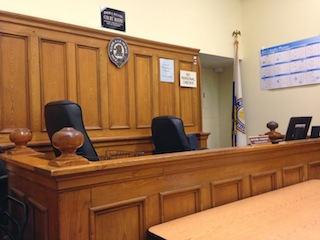 When hiring an attorney, it is always important to know in what ways an attorney can help you. If you were allegedly going at a high speed and facing 4 or more points it probably would be beneficial to hire an attorney. An attorney can help analyze your case and reduce your points. A reduction in points may help reduce your fines and prevent your insurance from increasing.
TOP CAMILLUS TRAFFIC LAWYERS FIGHTING FOR YOU
Our firm is lead by a former New York City prosecutor with 30 years of legal experience. By having a former New York City prosecutor fighting for you, you have the advantage of viewing your case from both the defense and prosecutor's perspectives. This can help analyze the strengths and weaknesses in your particular case. Our attorneys have consistently helped clients save points, reduce fines, and prevent insurance increases. Let us help you today, call one of our Camillus Town Speeding Ticket Lawyers at 800-893-9645.
ABOUT THE TOWN
The town of Camillus is located in Onondaga County, New York. Due to major intersections such as State Routes 173 and 174, many commuters are ticketed for speeding above the speed limit. Traffic tickets are issued by, but not limited to NYS Troopers, local town police, sheriff's office, and park police.
The Town of Camillus, established in 1799, thrived due to the building of the Erie Canal and the railroad which linked Syracuse to Auburn. A village of the same name is situated within the town. Camillus is part of the Syracuse, NY Metropolitan Statistical Area.
For additional help, please take a look at the following links: