CDL Truck Ticket Lawyer of New York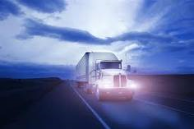 I'm a truck driver with a commercial driver's license (CDL). I was given a speeding ticket in Wallkill New York. It's a 21 mph over speed. Should I fight it?
It sounds like you should fight the ticket. Call our firm at
914-723-7900
so we can discuss your options in greater detail.
You are facing a 6 point violation in New York. This ticket carries a large fine, a surcharge, and a mandatory $300.00 DRA (Driver Assessment Fee) upon conviction.
In addition, you can lose your CDL for 60 days if you are convicted of two "serious traffic violations" within a 3 year period. A "serious traffic violation" includes but is not limited to a speeding conviction of 15 mph or greater.
Call us now for a consultation.
914-723-7900
.
Main Truck Ticket Defense Page
Back to Main Ticket Page
Wallkill Court Information
Send Us an Email