Coram Nobis – Motion to Vacate a Plea of Guilty on a Traffic Conviction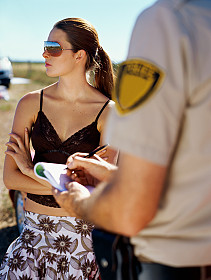 Coram Nobis
If you have received notice from the NYS Department of Motor Vehicles that your privilege to drive will be revoked for having 3 speeding convictions in an 18 month period or suspended for exceeding the maximum points allowed ("persistent violator"), you will need an experienced traffic attorney to file a Coram Nobis motion on your behalf to restore your privilege to drive. The attorneys at Joseph P. Villanueva, Attorneys At Law have helped many individuals vacate their guilty pleas and re-negotiate their cases thereby saving their license. Call us now at 914-723-7900 for a consultation.
A Coram Nobis motion is an application by counsel to set aside a conviction "in the interests of justice." Some common reasons is that the motorist pleaded guilty unknowing that their driver's license would be suspended or revoked. In tern, they now face the prospect of losing the job, means of transportation to school, or losing their home due to a lack of employment. This office has helped its clients who typically entered a plea of guilty by mail or thought they could simply go to court and get a good deal.
If you are need assistance vacating your plea of guilty, call our office today at 914-723-7900 to see how we can help you restore your privilege to drive.
Testimonials
Back to Main Suspension Page
Email Us
Meet Our Main Defense Attorney