Lawyer's Traffic Ticket Guide for DeWitt Court

How to Fight a Speeding Ticket in DeWittWHAT SHOULD I DO WHEN I RECEIVE A SPEEDING TICKET?
When you are issued a ticket, it is important to read the ticket thoroughly and following the instructions contained therein. After that, you should contact our firm to find out how we can save you money, time, and points on your license. Our traffic ticket lawyers can be reached at 800-893-9645.
Our attorneys are experienced in analyzing the strength and weakness of traffic tickets. Our lawyers have consistently reduced our client's exposure to fines and insurance increases.
WHY ARE TICKETS ISSUED IN DEWITT?
DeWitt Town Court is located in Onondaga County. It has many highways and thoroughfares passing through its jurisdiction. Some of the major roads include New York State Routes 5, 91, 92, 173, and 298. Due to volume of cars traveling along these roads and the enhanced emphasis on public safety, it is a popular place for police officers to cite drivers for speeding and other moving violations.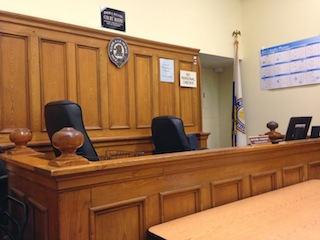 WHAT IS THE FINE AMOUNT FOR A SPEEDING TICKET?
The fine for a speeding conviction can vary from court to court. Usually when a driver is speeding 86 mph on a 65 mph speed zone, the fine payable to the court can be up to $393.00. For this conviction, there is also a $300.00 penalty payable to the Department of Motor Vehicles. Furthermore, a conviction can also result in hundreds of dollars in insurance increases.
HOW MANY POINTS WILL I HAVE?
When dealing with a speeding ticket, the amount of points varies based on your speed corresponding to the speed limit. Please see the chart below.
| | |
| --- | --- |
| Speeding | Points |
| 01 to 10 mph over the limit | 3 |
| 11 to 20 | 4 |
| 21 to 30 | 6 |
| 31 to 40 | 8 |
| More than 40 | 11 |
Another important piece of information to note is that the judges have a right to use judicial discretion to suspend your license, notwithstanding the amount of points you may have. For example, if you were convicted of driving 90 miles per hour, a judge might suspend your license.
WHY SHOULD I HIRE A TRAFFIC LAWYER TO FIGHT MY SPEEDING TICKET?
The biggest advantage in hiring our firm is that we have consistently saved our clients money. While each case is different, we fight to save our client's money, time, and points on their license. Our DeWitt Town lawyers are lead by a former New York City prosecutor. We have over 30 years of legal experience. Call us today and see how we can help you, 800-893-9645.
For additional information, visit these helpful links