Dobbs Ferry DWI Criminal Defense Lawyers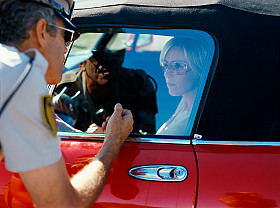 If you are charged with a DWI or Driving with a Suspended License in Dobbs Ferry, you should call our criminal defense lawyers at 914-723-7900.
Have a Former New York City Prosecutor Fight Your Case
DWI Defense: If you are charged with a DWI, you can be facing either criminal or felony charges. If you are convicted, you can be sentenced to a length jail term, probation, and pay significant fines. An adult conviction will result in a permanent criminal record which cannot be sealed.
Court Description: The Dobbs Ferry Village Court is located at 112 Main Street, in Dobbs Ferry, NY in the heart of downtown. Dobbs Ferry Court is considered a local court and has limited jurisdiction over felony cases. It also has jurisdiction over misdemeanor matters such as Computer tampering in the fourth degree PL 156.20, Conspiracy in the fifth degree PL 105.05, and Criminal contempt in the second degree PL 215.50. This court also has jurisdiction over lower level civil matters including landlord tenant cases.
"Being charged with a crime can have life long consequences and can adversely affect your ability to find a job. Having the right lawyer makes all the difference. Call us now at 914-723-7900."
Is Your Firm Familiar With the Dobbs Ferry Court?
Yes. Our attorneys have represented clients in Dobbs Ferry and along the Hudson for many years. We have extensive experience handling the simplest of moving violations and DMV violations to serious litigation matters.
What is a Certificate of Relief From Civil Disabilities?
Once you are convicted of a crime in New York, you will have a permanent criminal record. Under most circumstances, New York does not allow you to seal your record. As such, your conviction can be easily discovered in a background check. This can prevent you from obtaining a liquor license, obtaining the job of your choice, and obtaining a commercial driver's license. A certificate of relief from civil disabilities can help you get back those civil rights that you have lost. If you are interested in getting a certificate of relief, call our lawyers now at 914-723-7900.

Call our criminal defense lawyers today and ask for a confidential consultation at 914-723-7900.
Main Suspended License Page
DWI Defense Page
Meet Our Lead Criminal Defense Lawyer
Testimonials
Send Us an Email