Driving With a Suspended License in Pawling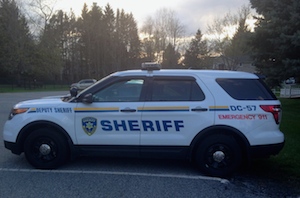 Driving with a suspended license in New York is a crime. A criminal conviction can result in a defendant having a permanent criminal record that can prevent them from getting into the school of their choice or obtaining a job.
There are several different degrees for which this can be charged. Most suspended license charges are issued under Vehicle Traffic Law 511.1. This is an unclassified misdemeanor. A driving can be sentenced to a term in jail and given hundreds of dollars in fines.
Most attorneys will refer to this charge as an AUO or Aggravated Unlicensed Operation.
About the Court: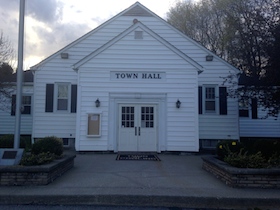 Pawling is a small municipal court located in Dutchess County. It is a short distance from Putnam County and the Town of Patterson. The Town Court is a court of limited jurisdiction. It has the power to adjudicate both civil and criminal cases. Most civil cases heard in this court are referred to as small claims cases. Meanwhile, most criminal cases are misdemeanors.
FAQs and Tidbits:
How can a driver lift the suspension off their license?
There can be many ways that a driver can lose their privilege to drive. The most common reason for a driver's license being suspended is due to their failure to Answer a summons. This occurs when a driver ignores a ticket and fails to send in a guilty or not guilty plea.
In such a situation, the driver should call the court clerk at the suspending court and inquire about their suspension lift protocols. Most courts will require a driver to pay a $70.00 suspension lift fee for each ticket. Some courts may require a driver to post bail.
How long does it take for a suspension to be lifted?
There is no exact time period for a suspension lift to be activated. However, most suspensions can be lifted within 48 hours of coming into compliance with the law.
My license was suspended a different reason. What should I do?
If you have a suspended license for any other reason, you should call our suspended license lawyers to learn how we can help. Prior to calling our firm, it would be prudent for a driver to obtain a copy of their driving record.
How do I obtain my driving record?
In New York, a driver can get a copy of their driver's abstract or record from their local Department of Motor Vehicles. DMV charges a fee for the abstract.
What is the purpose of obtaining the abstract?
The abstract is the definitive record of a person driving history. It will indicate which courts suspended the license and for what reason the license was suspended.
How can your firm help?
Our suspended license lawyers have over 30 years of experience and we have helped thousands of drivers throughout the state. We are recognized as superb lawyers, and we are led by a former New York City prosecutor. Give us a call today to schedule your confidential consultation.