Eastchester Criminal Defense and Ticket Defense Lawyers
Have Our Former Prosecutor Fight For You. Call Us Now at 914-723-7900.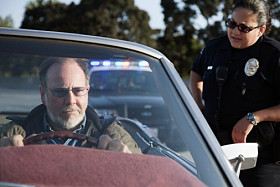 If you are charged with a crime such a Driving with a Suspended License or a DWI, you should enter a plea of not guilty, invoke your right to remain silent, and retain lawyers by calling 914-723-7900.
Court Description: The Eastchester Town Court is located at 40 Mill Road, in Eastchester, New York 10709. The court has jurisdiction over misdemeanor matters such as Criminal contempt in the second degree PL 215.50, Criminal contempt of a temporary state commission PL 215.65, Criminal contempt of the legislature PL 215.60, and Criminal contempt of the state commission on judicial conduct PL 215.66.
About Our Firm: Joseph P. Villanueva, Attorneys At Law has represented hundreds of criminal defendants and ticket matters in Dobbs Ferry and surrounding courts. The firm has a successful trial record. If you need an attorney, call them at 914-723-7900.
DWI Defense: If you are charged with a DWI, you can be facing either criminal or felony charges. If you are convicted, you can be sentenced to a length jail term, probation, and pay significant fines. An adult conviction will result in a permanent criminal record which cannot be sealed. Our attorneys have handled DWI cases from their inception through trial. We excel at defending clients in refusal cases as well as cases involving a breath test. Call us to learn how we can defend you. Send Us an Email
Suspended License Defense: Being charged with a driving with a suspended license can be a life changing event. Most cases are misdemeanor and some cases can even be felonies. If you are found guilty of driving with a suspended license, you will have a permanent criminal record which can impede your ability to find a job, enter into school, or obtain a professional license. Call us at 914-723-7900 to learn how we can help you. Send Us an Email
---
Our attorneys are consulted on a daily basis on a myriad of legal issues. Here are some frequently asked questions posed to our attorneys. Please note, each legal case is different and you should not rely on any one answer without a consultation with an attorney.
Q. I was pulled over on the Hutchinson River Parkway for speeding. The officer stopped me almost 2 miles from the point of the radar scan. Can I get thsi case dismissed?
There is nothing in the books that says an officer must stop you within two miles of a radar detection. Quite often, it is an issue of officer safety issue. An officer may be running your plates to see if you have a warrant for your arrest. In the alternative, the officer may be waiting to find a safe place to pull over. There is an endless amount of factors that may be taking place.
---
Q. Can your firm assist me on my traffic ticket?
Yes. Our goal is to have your charges reduced or dismissed. We are located very closely to the Eastchester Town Court and can assist you in your matter.

---
Q. I'm not working and cannot afford an attorney. What should I do?
Our office accepts all major credit cards. Call our criminal defense lawyers today and ask for a confidential consultation at 914-723-7900.
Main Suspended License Page
DWI Defense Page
Meet Our Lead Criminal Defense Lawyer
Testimonials
Send Us an Email