Elmsford Criminal Defense Lawyer
Have Our Former Prosecutor Fight For You. Call Us Now at 914-723-7900.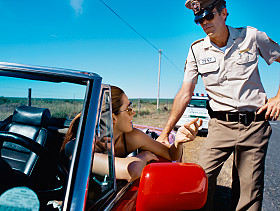 If you are charged with a crime such as driving with a suspended license in Elmsford, New York, you should enter a plea of not guilty, invoke your right to remain silent, and retain our suspended license lawyers by calling 914-723-7900.
Court Description: The Elmsford Village Court is located in the heart of downtown on Stone Place. There is ample parking in front of the court and surrounding local streets. The Court is contained in the same building as the Village administration and police department.
Elmsford court has jurisdiction over misdemeanor matters such as disruption or disturbance of religious service PL 240.21, divulging an eavesdropping warrant PL 250.20, and endangering the welfare of a child PL 260.10. It also has jurisdiction over lower level civil matters including landlord tenant cases.
"Joseph Villanueva is a former prosecutor and enters the courtroom with command. He has the respect of the bench and bar."
About Our Firm: Joseph P. Villanueva, Attorneys At Law has represented hundreds of criminal defendants and ticket matters in Westchester County. The firm has succeeded where other firms have failed. If you need an attorney, call them at 914-723-7900.
DWI Defense: If you are charged with a DWI, you can be facing either criminal or felony charges. If you are convicted, you can be sentenced to a length jail term, probation, and pay significant fines. An adult conviction will result in a permanent criminal record which cannot be sealed. Our attorneys have handled DWI cases from their inception through trial. We excel at defending clients in refusal cases as well as cases involving a breath test. Call us to learn how we can defend you. Send Us an Email
Suspended License Defense: Being charged with a driving with a suspended license can be a life changing event. Most cases are misdemeanor and some cases can even be felonies. If you are found guilty of driving with a suspended license, you will have a permanent criminal record which can impede your ability to find a job, enter into school, or obtain a professional license. Call us at 914-723-7900 to learn how we can help you. Send Us an Email
---
Q. Why do I need a lawyer?
Having the right lawyer can make all the difference in whether or not you are convicted of a crime. Driving with a Suspended License is rather simple for the prosecution to prove. You need a lawyer with the skills to help you reach an amicable resolution.
Call our criminal defense lawyers today and ask for a confidential consultation at 914-723-7900.
Main Suspended License Page
DWI Defense Page
Meet Our Lead Defense Lawyer
Testimonials
Send Us an Email