Employment Agreements & Non-Competition and Non-Solicitation Clauses


Review and Negotiation of Employment Agreements
Our Employment Law Attorneys have reviewed, negotiated and enforced Employment Agreements on behalf of hundreds of physicians, medical professionals, dentists, financial professionals, sales personnel, business executives, and creative professionals. Our attorneys guide prospective and current employees in understanding and protecting their rights. Employment Agreements should include the terms of employment such as an employee's specific duties and responsibilities, employment duration, compensation (salary and incentive payments), employee benefits and restrictive covenants (if any). Further, an Employment Agreement should specifically detail the employer's limited grounds for termination - this is critical - properly negotiated language can protect an employee from being terminated at any time with or without reason or with or without notice under the "employment at will" doctrine.
In addition, our Employment Law attorneys have represented employees when the terms of an Employment Agreement have been breached by an employer. For example, we have represented employees when sales commissions were earned but unpaid. We negotiate and litigate to protect employees' rights, future interests and to obtain the appropriate recovery. If you have been presented with an Employment Agreement, contact our Employment Lawyers at (800) 893-9645 to learn your rights, maximize your compensation and protect your future employment interests.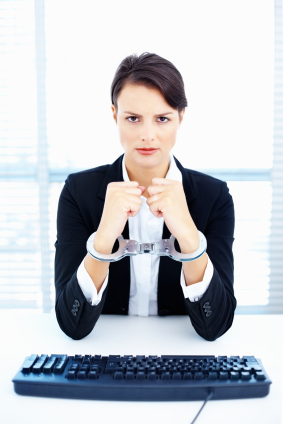 Review and Negotiation of Restrictive Covenants: Non-Competition, Non-Solicitation and Non-Disclosure Obligations
Don't Let Your Employer Handcuff Your Career Moves.
Our Employment Law Attorneys have helped guide employees when they transition from a employer to a competitor by negotiating the language and appropriate scope of restrictive covenants such as non-competition, non-disclosure, confidentiality and non-solicitation obligations. Most employees mistakenly believe that restrictive covenants are wholly unenforceable - that is not true. It is imperative that prospective employees understand the terms and consequences of a restrictive covenant when they sign it because it can affect future employment possibilities for years. For example, a properly drafted restrictive covenant could prevent a business executive or physician from working in a competitive manner for up to two years. This may not seem like a tremendous hardship when you start your job but it could be devastating when you are looking to transition positions. Our Employment Law Attorneys advise prospective, current and former employees of their rights and obligations and strategies to avoid litigation. If you have been presented with a Non-Competition Agreement or an Employment Agreement with restrictive covenants, don't sign it until you speak with one of our Employment Attorneys at (800) 893-9645.
Meet our Lead Employment Law Attorney
For more information about Employment Agreements unique to Physicians and Medical Professionals, click below.