Employment Discrimination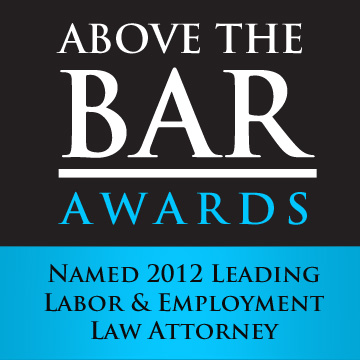 In Westchester County, New York City and throughout New York State, our lawyers have successfully fought for victims of employment discrimination. Under New York State law, in part, covered employers are prohibited from discriminating against covered employees because of their actual or perceived:
Race
Gender
Pregnancy
Age
Sexual Orientation
Disability
National origin
Religion
Under the New York City Human Rights Law and Westchester County Human Rights Law, it is also illegal for employers to discriminate against victims of domestic violence, sexual abuse or stalking. Federal, state, county and city laws may provide additional protections from discrimination.
Employment discrimination may occur at any phase during the potential or actual employment relationship. For example, covered employers may not discriminate against employees in the employment relationship including during:
Job interview (e.g., asking illegal interview questions)
Promotion, demotion, assignment or transfer
Compensation issues (e.g. discriminatory pay practices for men and women)
Selection for group layoff, reduced hours or reduced benefits
Examples of Race Discrimination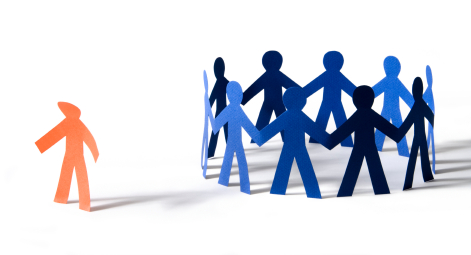 Persistent use of ethnic slurs, stereotyping, comments on cultural habits or offensive jokes which negatively affects the employee's work performance
Isolation from employees of a different race
Denial of promotions when employees of a different race with less experience are promoted
Termination due to company layoffs while employees of a different race maintain their positions
Paid less salary for equivalent work as persons of a different race
Refusal to hire a person of a particular race, when a less qualified applicant is hired who is of a different race
Examples of Gender Discrimination
A male boss refers to his female colleagues as "girls"
Employer denies benefits to female employees' families while providing benefits to male employees' families
Paid less salary for equivalent work as male employees
Denial of promotions while male employees with less experience are promoted (glass ceiling)
Asked during a job interview whether you intend to start a family and have children
Denial of requests to modify working hours to care for children, but male employees are granted such requests
Examples of National Origin Discrimination
Harassment and derogatory comments regarding a male employees' Jamaican ethnicity, due to his accent and the way he wears his hair
Not hired at a Italian restaurant because of Chinese ethnicity
Not offered a position by an employer that limits public contact because female employee wears a Sari or because Hispanic employee has an accent
Termination of Arab employee after recent arrest of suspected terrorists
Examples of Religion Discrimination
Refusal to grant a reasonable accommodation of scheduling a Muslim employee's breaks for his or her prayer session
Refusal to hire an employee for wearing a yarmulke in his practice of the Jewish religion
Requiring a Jehovah Witness employee to participate in a birthday celebration for a co-worker
Requiring a Muslim employee to participate in a Christmas gift exchange
Forbidding an employee from engaging in a religion expression which is not an undue hardship on the employer
Religious harassment of an employee
Examples of Age Discrimination
Promoting a younger employee with less experience over an older employee
Firing older workers and replacing them with younger employees
Layoff of all employees over the age of 40 during downsizing
Forcing early retirement
Harassment of an older employer based on age, such as age related jokes (e.g., grandpa, is it AARP time yet?, etc.), comments and gestures
Examples of Pregnancy Discrimination

Denial of temporary disability for pregnancy bed rest, while granting temporary disability to a male employee for an injury
Demotion after returning from maternity leave, while male employees are not demoted for being new parents
Termination after employee informs employer that she is pregnant
Employer requiring mandatory pregnancy leave, while employee can still perform the essential functions of job
Health insurance plan provided by employer excludes maternity coverage
Refusing to hire or promote employee because of pregnancy
Examples of Disability Discrimination
Denial of a reasonable accommodation to an employee who requires such to perform the essential functions of their job
Denial of medical leave for depression or other psychological illness, while employees with physical illness are granted such leave
Disability harassment such as intimidating jokes, comments or gestures imitating employees disability
Failure to install accommodating restroom facilities or handrails despite requests
Denial of hiring or promotion because of disability
Unequal pay compared to employees who perform same level of work
Denial of breaks to attend doctor appointments
Refusal to hire employee because of perceived disability
Federal Law
We represent employees who have employment-law related claims under Federal statutes including but not limited to Title VII of the Civil Rights Act of 1964 (Title VII), the Family and Medical Leave Act (FMLA), the Americans with Disabilities Act (ADA), Age Discrimination in Employment Act (ADEA), Consolidated Omnibus Budget Reconciliation Act (COBRA), Employee Retirement Income Security Act (ERISA), Uniformed Services Employment and Reemployment Rights Act (USERRA), and other federal laws that protect against discrimination. We have represented employees in federal court and before the Equal Employment Opportunity Commission (EEOC).
Federal Law: Family and Medical Leave Act (FMLA)

Our lawyers represent employees regarding FMLA rights or who have been denied their FMLA rights. FMLA is a federal statute however some states have additional protections such as New Jersey. It is important to consult with an attorney experienced in FMLA matters.

Generally, eligible employees may take up to 12 weeks of unpaid leave in a 12 month period for serious health conditions under the FMLA.

Serious Health Conditions

Birth and care of a child
Acceptance of adopted of foster children
Caring for a spouse, child or parent with a serious medical condition
An employee's own serious medical condition

For example, if an employee's mother is diagnosed with cancer and the employee must stay home from work in order to care for her, the employee is entitled take up to 12 weeks of unpaid leave within the following 12 month period to care for her mother.

Generally, employers are prohibiting from eliminating the employee's position upon their return from medical leave, without offering an equal position. Employers are prohibited by law from retaliating, harassing or discriminating against employees for taking family medical leave.

New York State Human Rights Law
In addition to the protected categories under Federal law, we represent employees who are discriminated under New York State Human Rights Act, which also prohibits discrimination based on sexual orientation, marital status, criminal conviction and record. We have represent current and former employees in state court and before the New York State Division on Human Rights.
Westchester County Human Rights Law
We protect employees' rights under the Westchster County Human Rights Law, which expressly prohibits discrimination for actual or perceived differences based on race, color, religion, ethnicity, creed, age, national origin, alienage or citizenship status, familial status, gender, marital status, sexual orientation and disability. Additionally, the Westchester County Human Rights Law prohibits discrimination of victims or perceived victims of domestic violence, sexual abuse or stalking.
New York City Human Rights Law
We represent employees who have been discriminated against under the New York City Human Rights Law, which prohibits discrimination based on the federal and state classes as well as sexual orientation, criminal arrest or conviction or status as a victim of domestic violence. We have represented current and former employees before the New York Commission on Human Rights.
Employers are prohibited by law from retaliating against employees who report or make good faith based complaints of employment discrimination.