Employment Law for Employers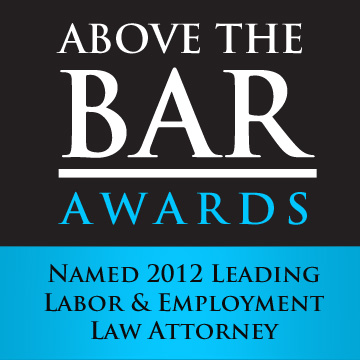 Our attorneys have represented Fortune 500 corporations, small business owners and non-profit organization in employment law matters. We defend employers in lawsuits and administrative charges before the Equal Employment Opportunity Commission (EEOC), the New York State Division of Human Rights (NYSDHR), New York City Commission on Human Rights, the United States Department of Labor, and the New York State Department of Labor (DOL) brought by employees for discrimination, sexual harassment, retaliation, wage and hour and breach of contract claims.
In addition to representing companies in court and before administrative agencies, our attorneys strive to educate our corporate clients and to develop preventative measures to minimize employment relations issues. Our attorneys perform trainings and provide regular advice and counsel to human resources personnel and management regarding all employee issues including hiring, discipline, compliance and restrictive covenants. As part of implementing preventative measures, our lawyers prepare company employee handbooks and policies and procedures. In addition,
Finally, our attorneys prepare and negotiate Employment Agreements and Severance Agreements on behalf of employers. It is important to consult an experienced employment law attorneys for these matters because these agreements can have far reaching consequences for years. Finally, we also assist employers in employment immigration issues such L1-B visas and H1B visas.
Preparation of Employee Handbooks, Policies, & Agreements
Our attorneys work with management to carefully prepare employee handbooks, policies and processes which simultaneously represent the company's culture, comply with labor laws, protect the interests of company and prevent employee disputes. Our firm continually reviews our client's employment polices and procedures to ensure compliance with new federal, state and local laws and regulations. It is important for an experienced employment law attorney to review corporate compliance because employment law regulations continually change.
Upon termination of an employee, individually or for reduction in force, our lawyers prepare and negotiate Severance Agreements. We prepare agreements with restrictive covenants which will protect the company's most important assets – specifically, its intellectual property from being revealed and its human capital and customer base from being raided or recruited to a competitor.
Perform Training Seminars to Management and Employees
Our firm believes that one of the best services we can provide employers is preventative training which will result in a reduction of legal claims by employees. We provide management and employee training on sexual harassment, discrimination, wage and hour payment matters and other human resource issues. Our trainings help employers enforce policies fairly and consistently to avoid employee claims of discrimination. We also provide advice and counsel companies on updates in employment law.
Defense of Employment-Related Lawsuits and Administrative Complaints
Our firm represents employers in federal and state courts and also in administrative proceedings, including those in front of the Equal Employment Opportunity Commission (EEOC), New York State Division of Human Rights (NYSHDR), New York City Commission on Human Rights and New York State Department of Labor (NYSDOL).
Our firm defends employers in frivolous discrimination, harassment and hour and wage claims by employees. Our firm also represents employers in breach of contract claims, including former employees' breach of non-compete agreements, non-disclosure, confidentiality and non-solicitation agreements.
Advice and Counsel Regarding Compliance and Reporting Obligations
Our firm provides general counseling and advice regarding compliance and reporting obligations.
Our firm counsels employers regarding compliance with strict legal regulations for immigration issues. We will help prevent employers from receiving criminal charges and fines employers for I-9 non-compliance, including the completion and retention of I-9 forms.
We also provide counseling to resolve employee removal or deportation issues, including the avoidance of ICE raids.
Prevention of Government Penalties for Failure to Maintain Worker's Compensation and Disability Insurance
Our experienced lawyers fight judgments and penalties of hundreds of thousands of dollars from the New York State Worker's Compensation Board.
Our attorneys have decades of legal experience representing businesses and successfully represented corporations and small business owners who have been assessed penalties by New York State Worker's Compensation Board. We are very familiar with the relevant statutes, the law, and the administrative agencies. Based on our arguments and presentation, we have saved companies thousands of dollars by obtaining a complete or partial reduction of the judgment. We welcome the opportunity to discuss how we can defend your business against this judgment and protect your business's valuable business interests and assets.
Recently, New York State has increased its efforts to penalize business that did not comply with the State's Worker's Compensation law and, as part of the process, the State significantly increased the penalties. Once New York State has obtained a judgment, it can seize bank accounts and place liens on valuable and critical business assets. If unpaid, the amount of the judgment may increase with the accumulation of interest. In addition, a judgment can negatively impact a company's credit report and score, its ability to obtain financing, and its relationships with vendors.
Advice and Counsel Regarding Employment-Based Immigration Matters
Our firm provides employers with advice about employment immigration and applying for work visas. We counsel and represent employers in screening prospective employees, visa strategies and permanent residency and naturalization.
Examples of Work Visas
Work visas, permanent labor certifications, professional or artist entry visas and applications for adjustment in status.
Types of work visas:
B-1 visas for visitors on business
H-1B temporary professional worker visas
H-2 temporary nonprofessional worker visas
Types of permanent residency for foreign employees:
EB-1 visas for persons with extraordinary abilities, for persons in arts, sciences, education, business or athletics; or persons with exceptional abilities or with advanced degrees, outstanding professors or researchers and international executives and managers
EB-2 visas for professional with advanced degrees or exceptional abilities in the Sciences, Arts or Business, or qualified physicians
E-3 labor certification visas for skilled or professional workers with minimum of two years training and experience and unskilled workers
EB-4 visas for special immigrants who are foreign national religious workers, and employees of the U.S. government in foreign countries
EB-5 visa program for individual investors
L-1 intracompany transferee manager and executive visas
L-2 intracompany transferee specialized employee visas
P visas for artists, athletes, and entertainers
J visas for trainees