Lawyer's Traffic Ticket Guide for Austerlitz Court

How to Fight a Speeding Ticket in Austerlitz
The Town of Austerlitz is situated in eastern Columbia County on the border of Massachusetts, and was named after the Battle of Austerlitz, which was a victorious battle fought by Emperor Napoleon I on December 2, 1805. Austerlitz is located along New York State Route 22 at the junction with State Route 203.
Have you received a speeding ticket that is returnable to Austerlitz Town Court? Are you having trouble making heads or tails of your legal matter?
Traffic tickets are no laughing matter. No one wants to receive a speeding ticket or cell phone violation. Not only are they annoying, but they are also costly.
Fighting with a cop, prosecutor, and judge in White Plains Traffic Court can be a nightmare for many drivers. The thought of arguing with a highly trained officer and trial attorney can make even the most innocent drivers cringe. Luckily, there is easier way to solve your speeding ticket blues. Call our Columbia County ticket defense lawyers today at 800-893-9645 and see how we can help you today.
About Austerlitz Town Court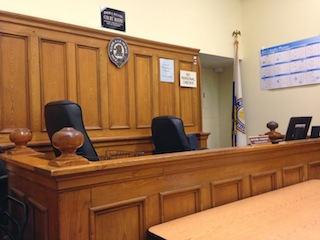 Austerlitz Town Hall is open Monday, Tuesday and Friday from 9:00 a.m. to 12:00 p.m., and every Wednesday and Thursday from 9:00 a.m. to 2:00 p.m. The Austerlitz Town Court office is open on Wednesday and Friday from 10:00 a.m. to 1:00 p.m. and court is held on the 2nd and 4th Wednesday of each month, starting at 6:00 p.m. The court accepts Visa and MasterCard, and cash, in person. Certified checks or money orders may be sent by mail.
Address:
Austerlitz Town Hall & Justice Court
PO Box 119
812 State Route 203
Spencertown, NY 12165
Website:
http://austerlitzny.com/
Court Tip: Once a driver is issued a speeding ticket, they technically have 48 hours to enter a plea of guilty or not guilty. This can be done either in person or by mail. If a driver enters a plea of guilty, they will be mailed a fine notice. Their failure to pay the fine will result in their license being suspended. On the other hand, a driver that enters a plea of not guilty, be mailed a letter advising them to appear in court.
What to Expect in Court
Dress Code: while there is no official dress code, it is important that you dress neatly and always conduct yourself in a respectful manner with the court. Many judges may frown upon litigants who are wearing shorts, open toe sandals, or other similar items.
Things to Bring: Prior to coming to court, be sure to bring your court notice advising you to appear. Some court personnel may use it as a reference point when you arrive in court.
If your case is resolved at the pre-trial conference, the court will ask that you pay any fines with the Court Clerk. It is important that you bring enough money to cover any court fees or fines.
FAQs
When are traffic ticket fines payable?
In local court, the customary practice is for drivers to pay their fines the same day they appear in court. Some judges will use their judicial discretion and allow a driver to pay a few days after the court appearance.
If a plea of guilty is entered by mail, does the fine need to be paid at the same time?
In general, when a driver mails the court their guilty plea, the court will send back a letter with the fine amount with a date certain to pay the fine. If the driver does not get a response in 5 business days, the driver should call the court to follow up on the status of their ticket.
Can you give me a guarantee of your result?
No. We strive to give our clients a realistic expectation but we cannot guarantee a specific result.
Can't every speeding ticket be dismissed or resolved with zero points?
Every case is unique. Every court is unique. It is difficult to make a blanket statement with regard the ultimate resolution of a legal matter.
For more information, take a look at the following links:
Traffic Ticket FAQs
Tips on Avoiding a Speeding Ticket
Top Reasons to Hire an Attorney