Lawyer's Traffic Ticket Guide for Clermont Court

How to Fight a Speeding Ticket in Clermont
The Town of Clermont lies south of Hudson, New York, and was the port of registry for the first steamboat "North River", built by Robert Fulton and Robert Livingston. The Hudson River is also the western edge of Clermont. The town is situated along US Route 9 and County Route 6.
Having highways such as US Route 9 and County Route 6, there are many open stretches of road where a driver can easily lose sight of the speed limit, and in turn find themselves facing a costly speeding ticket.
If you have received a speeding ticket that is returnable to Clermont Town Court then give our Columbia County speeding ticket defense attorneys a call today at 800-893-9645.
Our firm has helped a vast number of clients save money, points on their license, and hundreds of dollars on insurance increases.
Court Facts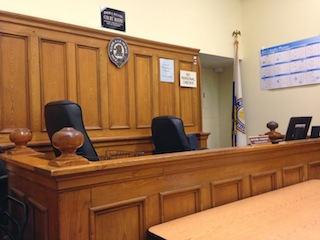 The Town Court is held on the 1st, 2nd, 4th and 5th Thursday of each month at 7:00 p.m., the 3rd Thursday court is in session at 5:00 p.m.
Address:
Clermont Town Hall & Court
1795 Route 9
Clermont, NY 12526
Dress Code: While there is no official dress code, it is important that all litigants are dressed neatly and in a respectful manner within the court. Many judges frown upon litigants who wear shorts, open toe sandals, or any such item to the court.
Judges: Prior to taking the bench, each judge has taken an oath of office and is sworn to uphold the laws and rules of NY and the United States.
While a plea bargain can be struck between the prosecutor and a defendant, the judge has the ultimate power to accept or reject the proposed disposition. If the court accepts the resolution, a fine will be assessed.
Plea: The majority of cases are resolved via plea bargaining. In lieu of having a trial, it may be possible to resolve a traffic matter with a lesser included charge. Most resolution will involve a fine and a surcharge. The surcharge is additional monies payable at the end of case that are paid to New York State.
If found guilty: If you are found guilty of speeding, there are many different ways in which it may affect you. This can include but is not limited to fines payable to the court, penalties payable to the Department of Motor Vehicles, insurance increases, and incarceration.
The Point System
If you are convicted of a speeding violation in New York State, you will be facing 3-11 points. In New York there is no such thing as a 1-point violation.
The following chart shows how the points vary based on speed:
| | |
| --- | --- |
| Speeding | Points |
| 01 to 10 mph over the limit | 3 |
| 11 to 20 | 4 |
| 21 to 30 | 6 |
| 31 to 40 | 8 |
| More than 40 | 11 |
Can't every speeding ticket be dismissed or resolved with zero points?
Every case is unique. Every court is unique. It is difficult to make a blanket statement with regard the ultimate resolution of a legal matter.
Give our Columbia County speeding defense lawyers a call today to see how we can help reduce your points. We have helped myriads of clients with over a decade of experience. You can contact our experienced lawyers at 800-893-9645.
For more information, visit the following links:
Traffic Ticket FAQs
Tips on Avoiding a Speeding Ticket
Top Reasons to Hire an Attorney