Lawyer's Traffic Ticket Guide for Gallatin Court

How to Fight a Speeding Ticket in Gallatin
New York State is continuing to make public safety a priority. In doing so, they are issuing speeding tickets and cell phone tickets at a record pace. If you have been issued a speeding ticket in Gallatin Justice Court call our experienced attorneys today at 800-893-9645 to see how we can help you.
The Town of Gallatin sits on the southern border of Columbia County, adjacent to Dutchess County, New York. The town was formed in 1830 and includes Lake Taghkanic State Park. The area is served by the Taconic State Parkway.
The Taconic State Parkway, being an open stretch road, is where many drivers lose sight of the speed limit and find themselves facing a costly speeding ticket.
Furthermore, if you want to fight your ticket, you will probably have to waste a day traveling to court. However if you decide to hire our firm; our experienced attorneys will go to court for you and represent you.
Court Facts and Tips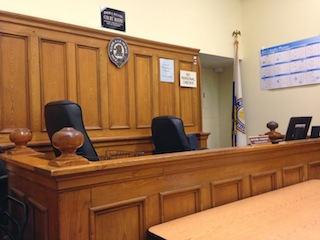 The Gallatin Town Justice Court is situated just across the county line, in the town of Red Hook, and is in session every Wednesday at 4:00 p.m.
Mailing Address:
Gallatin Justice Court
PO Box 240
Ancram, NY 12502
Tip: It is always a good policy to come to court prepared. Having the court notice in court is advisable. It will help the court ascertain the most important information about your case quickly.
Dress Appropriately: The court is a place of respect. Even though there is no official dress code, all litigants should dress in a formal and respectable manner. Judges frown upon litigants who wear shorts, open toe sandals, or other such informal items.
Tip: Do not forget to bring in your driving record. If your record is clean, it can be quite persuasive and help mitigate your situation.
Court Clerk: Many clerks send letters to litigants, collect fine monies, and help answer day-to-day questions before the court.
Points and Fines
If you are charged with driving 86/65, you are facing a 6 point speeding ticket. A conviction to this charge can result in a fine close to $400.00, another penalty from the Department of Motor Vehicles staring at $300.00, and hundreds maybe thousands of dollars in insurance increases.
Note, insurance costs can vary for two very similar situated drivers. A speeding conviction is not the only factor taken under consideration by insurance companies. They will also examine things such as a driver's age, type of car driven, and car accident history.
Points vary based on speed, check out the following chart:
| | |
| --- | --- |
| Speeding | Points |
| 01 to 10 mph over the limit | 3 |
| 11 to 20 | 4 |
| 21 to 30 | 6 |
| 31 to 40 | 8 |
| More than 40 | 11 |
Hiring a Lawyer
Hiring a lawyer can help you save money on fines, points on your license, and possible insurance increases. Call our office today at 800-893-9645 and see how we can help you save.
Our lawyers fight to reach a favorable outcome for our clients. Below is a list of fines associated with some of the most frequently issued tickets in NY. Fines are subject to change without notice.
Offense

Fines

First-time speeding offense

$45 to $600

One or more speeding tickets
(within eighteen months)

Up to $1,575

Traffic Infraction

$100-$300

Disobey a Traffic Signal
(red light)

$225-$675

Misdemeanor Convictions
(no other penalty provided)

$200-$1,225

Uninspected Vehicles

$25-$200

Unregistered Vehicle or Trailer

$25-$200

Equipment Violations of Vehicle or Trailer

$0-$100

Surcharges

$ varies based on the charge and location
For more information, please visit the following links:
Traffic Ticket FAQs
Tips on Avoiding a Speeding Ticket
Top Reasons to Hire an Attorney