Lawyer's Traffic Ticket Guide for New Lebanon Court

How to Fight a Speeding Ticket in New Lebanon
The Town of New Lebanon is situated where U.S. Route 20 meets New York State Route 22 in northeastern Columbia County. The town, founded in 1818, is the spiritual home of the Shakers faith.
With this intersection of US Route 20 and New York State Route 22, many drivers often lose sight of the speed limit and find themselves facing a costly speeding ticket.
If you or someone you know has been issued a speeding ticket and is having trouble making heads or tails of the situation, call our experienced attorneys at 800-893-9645. We have consistently saved our clients money, points and insurance increases.
Facts About the Court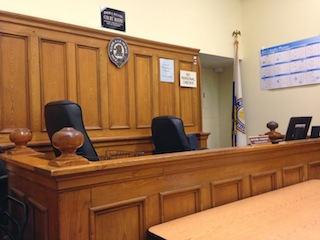 The New Lebanon Justice Court is open on the following days:
Tuesday from 9:00 a.m. to 4:30 p.m.
Wednesday from 12:00 to 4:00 p.m.,
Thursday from 11:30 a.m. to 7:00 p.m.
Court is held at 4:00 p.m. every Thursday.
Court offices are closed every Monday and Friday.
Mailing Address:
New Lebanon Town Court
PO Box 247
14755 NY State Route 22
New Lebanon, NY 12125
Come Prepared: It is always a good policy to come to court prepared. Having the court notice in court is advisable. It will help the court ascertain the most important information about your case quickly.
Dress Appropriately: The court is a place of respect, please be mindful to dress respectfully and conduct yourself in a respectful manner. Many judges will frown upon those litigants who wear informal clothing such as shorts or open toe sandals.
Pleading Guilty: It is highly recommended that you contact an attorney before pleading guilty to a speeding ticket. Once you plead guilty it can costs you hundreds of dollars on fines, penalties, and insurance increases. Call us today at 800-893-9645 to see how we can help you save your money.
FAQs
What would happen if I ignore my ticket?
A driver who ignores their moving violation will eventually have their privilege to drive submitted to DMV for suspension. It is important that you stay on top of your traffic matter because driving with a suspended license can lead to significant problems including criminal charges.
Is the date on the front of my ticket my court date?
Ultimately, the date on the front of your ticket may be your court date but for the most part, it is your respond by date.
If a plea of guilty is entered by mail, does the fine need to be paid at the same time?
In general, when a driver mails the court their guilty plea, the court will send back a letter with the fine amount with a date certain to pay the fine. If the driver does not get a response in 5 business days, the driver should call the court to follow up on the status of their ticket.
How many points are allowed until a license is suspended?
There are many reasons why a driver may have their privilege to drive suspended. With respect to points, a driver will suspended upon receiving 11 or more points within an 18 month period
About Our Firm
Our team of lawyers are lead by a former NYC prosecutor who has the unique experience of seeing cases as both a prosecutor and defense attorney. This experience may make the difference in the successful resolution of your case.
Call us for a consultation today at 800-893-9645.
For more information, check out the following links:
Traffic Ticket FAQs
Tips on Avoiding a Speeding Ticket
Top Reasons to Hire an Attorney