Lawyer's Traffic Ticket Guide for Stockport Court

How to Fight a Speeding Ticket in Stockport
Have you been issued a speeding ticket which is returnable to Stockport Town Court?
The Town of Stockport is situated on the Hudson River, in northwestern Columbia County, and was settled about 1657. The town contains four hamlets: Columbiaville, Rossman, Stockport and Stottville. The area is served by U.S. Route 9.
Driving on US Route 9, any driver can easily lose sight of the speed limit and find themselves facing a hefty speeding ticket.
If you are looking to fight your ticket, you probably will have to waste a day traveling to and from court and the wait in court.
Luckily, there is a better way to save you money, time, and points on your license. You can call our Columbia County ticket defense attorneys today at 800-893-9645 and learn how we can help.
What to Expect in Court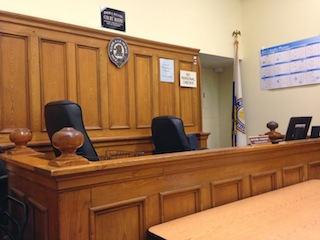 The Stockport Town Hall is open every Tuesday through Friday from 8:30 a.m. to 3:00 p.m. and on Saturday from 9:00 a.m. to noon. Town Court is held every Monday except for holidays at 6:30 p.m. and the court clerk is available at this time.
The more you know about the speeding ticket process, the better prepared you will be for the speeding ticket experience. Here is some basic information about the court
It is always a good policy to come to court prepared. Having the court notice in court is advisable. It will help the court ascertain the most important information about your case quickly.
Be sure to dress neatly and respectfully. Many judges frown upon litigants who are wearing informal clothing such as shorts, or open toed sandals.
Security: It is advised that all litigants turn off all electronic devices prior to entering the court. All litigants are also required to walk through a magnetometer for security purposes. If you have any weapons or sharp objects please do not bring them into the court.
Sign-in: even though you may have met with the officer in court and discussed your matter, it is important to check-in with the court clerk in the front of the courtroom. Failure to advise the clerk that you are in court may result in your case not being called.
Points and Fines
The amount of points a driver faces with a speeding ticket varies with respect to the mph over the speed limit they were alleged with. The following chart gives a brief overlook:
| | |
| --- | --- |
| Speeding | Points |
| 01 to 10 mph over the limit | 3 |
| 11 to 20 | 4 |
| 21 to 30 | 6 |
| 31 to 40 | 8 |
| More than 40 | 11 |
In terms of quantifiable dollars and cents, the average conviction to a 76/55 mph zone will usually face a fine up to about $400.00, a $300.00 fine payable to DMV, and a few hundred dollars in insurance increases.
About Our Firm
Our law firm has represented a countless number of ill-fated drivers snagged with a speeding ticket.
If you are unable to attend a traffic court conference date issued by a court, our law firm can stand in your place. In other words, there is no need for you to appear in court and miss work, school or any other social obligation.
For a consultation call today, our attorneys can be reached at 800-893-9645.
For further information, please visit the following links:
Traffic Ticket FAQs
Tips on Avoiding a Speeding Ticket
Top Reasons to Hire an Attorney