Lawyer's Traffic Ticket Guide for Taghkanic Town Court

How to Fight a Speeding Ticket in Taghkanic Town
Situated in the Taconic Mountains, the town's name is shared with Taghkanic Creek, which flows across the northern part of the town of Taghkanic. The town is situated in south/central Columbia County and was settled prior to 1700. The area is served by the Taconic State Parkway/New York State Route 82.
New York State Route 82 has many open stretches of road in which a driver can easily lose track of the speed limit. In addition the rolling hills of the changing topography and the rapidly changing speed limits can easily land a driver with a speeding ticket.
If you have been issued a speeding ticket that is returnable to Taghkanic Town Court, then give our Columbia County traffic defense lawyers a call today to see how we can help you save time, money and points. Our experienced attorneys can be reached at 800-893-9645.
Court Information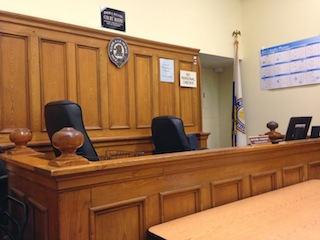 Address:
Taghkanic Town Court
909 State Route 82/Taconic State Parkway
Ancram, NY 12502
The Taghkanic Court Clerk's office is located in the Town of Ancram, New York, and the office is open every Monday through Friday except for holidays from 9:00 a.m. to 4:00 p.m. Town Court is held on the 1st and 3rd Thursday of each month at 5:30 p.m. The Taghkanic Town Hall is located on State Route 82 in the hamlet of West Taghkanic, New York; although it should be noted that this hamlet's name has changed twice in the history of the town.
Dress Appropriately: The court is a place of respect, as such all litigants are expected to dress neatly and present themselves in a respectable manner. Many judges frown upon informal clothes such as shorts or open toe sandals and any other such items.
Plea: The majority of cases are resolved via plea bargaining. In lieu of having a trial, it may be possible to resolve a traffic matter with a lesser included charge. Most resolution will involve a fine and a surcharge. The surcharge is additional monies payable at the end of case that are paid to New York State.
FAQs
How many points are allowed until a license is suspended?
There are many reasons why a driver may have their privilege to drive suspended. With respect to points, a driver will suspended upon receiving 11 or more points within an 18 month period.
There is a court date on the front of my ticket and the back of my ticket says I have 48 hours to respond. Which one do I follow?
Technically, you have 48 hours from the time your ticket is issued to enter a plea of not guilty by mail.
Can't every speeding ticket be dismissed or resolved with zero points?
Every case is unique. Every court is unique. It is difficult to make a blanket statement with regard the ultimate resolution of a legal matter.
About Our Firm
We have consistently helped our client reduce their exposure to costly fines, points, and insurance increases. In so doing, we have gained a reputation as some of the best lawyers in New York.
Call us today at 800-893-9645 and see how we can help you save exposure to fines, points and insurance increases.
For more information, please check out the following links:
Traffic Ticket FAQs
Tips on Avoiding a Speeding Ticket
Top Reasons to Hire an Attorney