Lawyer's Traffic Ticket Guide for Skaneateles Court

How to Fight a Speeding Ticket in Skaneateles
The Town of Skaneateles is situated along the western border of Onondaga County and Skaneateles Lake, which is one of the Finger Lakes. The town also includes a village by the same name. The area is served by US Route 20, and New York State Routes 41 and 41A.
With highways like US Route 20, and NYS Routes 41 and 41A, divers are likely to lose sight of the speed limit. Especially since the topography is changing with the rolling hills and not to mention the rapidly changing speed limits. In such cases, a driver can find themselves facing a hefty speeding ticket.
But not to worry, our lawyers excel at getting New York State tickets reduced. We have over 30 years of legal experience and have gained a reputation as being superb lawyers. Our team of traffic lawyers is lead by Joseph P. Villanueva. He is a former prosecutor. Having a former prosecutor on your side can help in analyzing critical issues in your case. Call now at 800-893-9645 to speak to one of our traffic ticket lawyers today.
Court Information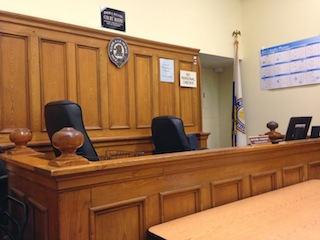 The Skaneateles Justice Court is in session on either the first three, or first four Wednesdays of each month, starting at 7:00 p.m. Court is not held in the month of December
Location:
Skaneateles Town Hall & Justice Court
24 Jordan Street
Skaneateles, NY 13152
Website:
http://www.townofskaneateles.com/town.clerk.shtml
Common Knowledge:
Prior to coming to court, be sure to bring your court notice advising you to appear. Some court personnel may use it as a reference point when you arrive in court.
Avoid Suspension:
You must respond to the summons to prevent a suspension of your driver's license or driving privileges. It is a crime to drive with a suspended or revoked license.
Pleading Guilty:
Pleading guilty to a speeding ticket can have long-term financial consequences that may cost drivers hundreds in fines, penalties, and insurance increases. A study by a leading insurance company concluded that the national average increase for a speeding conviction is 11% - 15%. In other words, this is the median increase. Some drivers will not receive an increase while others will receive a much larger increase.
Plea:
The majority of cases are resolved via plea bargaining. In lieu of having a trial, it may be possible to resolve a traffic matter with a lesser included charge. Most resolution will involve a fine and a surcharge. The surcharge is additional monies payable at the end of case that are paid to New York State.
Fines and Penalties
In terms of quantifiable dollars and cents, the average conviction to a 76/55 mph zone will usually face a fine up to about $400.00, a $300.00 fine payable to DMV, and a few hundred dollars in insurance increases.
Note, insurance costs can vary. A speeding conviction is not the only factor taken under consideration by insurance companies. They will also examine things such as a driver's age, type of car driven, and car accident history.
A driver that is convicted of a speeding ticket in New York is facing 3 – 11 point violation. There is no such thing as a 1-point violation in New York. A conviction that results in points starts at a minimum of 2 points.
About Our Legal Advantage:
Our team of lawyers are lead by a former NYC prosecutor who has the unique experience of seeing cases as both a prosecutor and defense attorney. This experience may make the difference in the successful resolution of your case.
If you are in need of an attorney to fight your traffic case, give us a call and ask how we can help. Our lawyer can be reached at 800-893-9645.
For more information, take a look at the following links:
Traffic Ticket FAQs
Tips on Avoiding a Speeding Ticket
Top Reasons to Hire an Attorney