Lawyer's Traffic Ticket Guide for East Syracuse Village Court

How to Fight a Speeding Ticket in East Syracuse Village
Having to go to court for the first time can be a daunting task. This guide should answer some basic questions and help ease your mind about the legal arena. If you have a legal matter in East Syracuse, give our lawyers a call to learn how we can help. We can be reached at 914-723-7900
Tips and Information about East Syracuse Village Court
The Village of East Syracuse is located in the town of DeWitt, and was the site of the Onondaga tribal clans, who traveled by canoe on the Onondaga Lake. The Erie Canal passed along the northern edge of "Messina", as the settlement was called in the 18th century. The area is served by New York State Route 290.
The Village of East Syracuse is open every Monday through Thursday from 8:00 a.m. to 4:00 p.m. and from 8:00 a.m. to 2:00 p.m. on Friday. Court is in session every Tuesday at 4:00 p.m. Cash, money order or certified check are acceptable forms of payment for fines.
Court Location: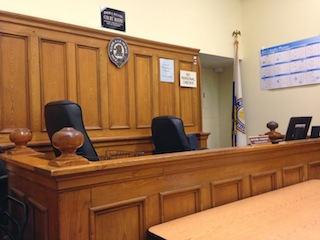 East Syracuse Village Hall & Court 204 North Center Street East Syracuse, NY 13057
Speeding Ticket Tips and Tidbits:
Responding: Drivers must timely respond to a traffic summons to prevent a suspension of their privilege to drive. Once the department of motor vehicles has been notified that a license should be suspended, it can be very difficult to undo the suspension. The process of un-suspending a license can include the payment of a suspension lift fee, the payment of a bond, and an appearance in court.
Who can issue a ticket? There are many different police agencies with the authority to issue tickets. These agencies can include the State Police, County Police/County Sheriff, local police, and Park Police.
Fines: Our lawyers fight to reach a favorable outcome for our clients. Below is a list of fines associated with some of the most frequently issued tickets in NY. Fines are subject to change without notice.
Offense

Fines

First-time speeding offense

$45 to $600

One or more speeding tickets

(within eighteen months)

Up to $1,575

Traffic Infraction

$100-$300

Disobey a Traffic Signal

(red light)

$225-$675

Misdemeanor Convictions

(no other penalty provided)

$200-$1,225

Uninspected Vehicles

$25-$200

Unregistered Vehicle or Trailer

$25-$200

Equipment Violations of Vehicle or Trailer

$0-$100

Surcharges

$ varies based on the charge and location
How Can Hiring a Lawyer Help Me?
There are many benefits in hiring our speeding ticket lawyers to fight your case. One of the most popular reasons is that we have consistently saved our clients time, money and points on their license. While every case is different, we fight for every client just the same. As such, we have been recognized as some of the finest lawyers in New York State.
Tickets often carry a potential to cost hundreds in fines, penalties, hassle, and insurance increases. Currently, a guilty plea to a 86/55 mph could cost driver close to $700.00 in fines, an additional $450.00 in penalties, and insurance increases. Given the right additional set of facts and circumstances, there is potential to receive the more serious penalties of a suspended license and being sent to jail.
About Our Firm:
Our team of lawyers are lead by a former NYC prosecutor who has the unique experience of seeing cases as both a prosecutor and defense attorney. This experience may make the difference in the successful resolution of your case.
If you are in need of an attorney to fight your traffic case, give us a call and ask how we can help. Our lawyer can be reached at 800-893-9645
For more information, check out the following links.
Traffic Ticket FAQs
Tips on Avoiding a Speeding Ticket
Top Reasons to Hire an Attorney