Lawyer's Traffic Ticket Guide for Greenport Court

How to Fight a Speeding Ticket in Greenport
The Town of Greenport circles the City of Hudson, New York, on the western edge of Columbia County. Explored by Henry Hudson in 1609, the town was founded in 1837. The town of Greenport is served by US Route 9.
Traffic tickets are no laughing matter. No one wants to receive a speeding ticket or cell phone violation. Not only are they annoying, but they are also costly. If you have received a traffic ticket in Greenport, New York call our experienced lawyers today at 800-893-9645 and see how we can help you save.
Court Information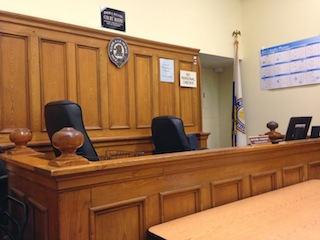 Location:
Greenport Town Court
600 Town Hall Drive
Hudson, NY 12534
The Court Clerk's office is open every Monday except holidays from 8:30 a.m. to 3:30 p.m., and every Tuesday and Wednesday from 8:30 a.m. to 4:00 p.m. The office is open on the 1st, 2nd and 3rd Thursday from 1:00 to 4:00 p.m. only. The office is closed every 4th Thursday and every Friday. Court is in session every Monday at 4:00 p.m. except for holidays. Call the court office for confirmation first.
Tip: if you are a litigant in court, it is important to remember that the court is considered a place of respect. As such, all attendees are asked to dress appropriately; turn off all electronic devices, and to leave all food and drinks outside of the court.
What to Bring: you should bring your court notice advising you to appear in court. If you are displaced, showing the court personnel your letter may help in directing you where to go and what to do.
Also, if your case is resolved at the pre-trial conference, make sure you have enough money to cover your fine payment.
Ticket Information
There are many different police agencies that can issue a traffic ticket. These agencies include the State Police, local town/village police, the Sheriff's office, as well as the Park Police.
Typically, the New York State Police issue traffic tickets on a "Uniform Traffic Ticket", also known as a UTT. The UTT contains a lot of useful important information. Such as what you are charged with and how to enter a plea. In addition, you will find the date of the offense, description of violation, highway location and speed (if applicable), your car type, the officer's name and much more. Please keep this form safe and make sure all information is correct.
Why Should I Hire an Attorney?
There are many benefits in hiring our speeding ticket lawyers to fight your case. One of the most popular reasons is that we have consistently saved our clients time, money and points on their license. While every case is different, we fight for all of our clients just the same. As such, we have been recognized as some of the finest and best lawyers in New York State.
If you are represented by this firm, under conditions, you will not be required to appear in court provided you sign an affidavit authorizing our attorneys to appear on your behalf.
Call us today at 800-893-9645 and see how we can help you save money, time and points.
For more information, take a look at the following links:
Traffic Ticket FAQs
Tips on Avoiding a Speeding Ticket
Top Reasons to Hire an Attorney