Lawyer's Traffic Ticket Guide for Stuyvesant Town Court

How to Fight a Speeding Ticket in Stuyvesant Town
The Town of Stuyvesant grew up along the Hudson River, after being found by the explorer, Henry Hudson, in 1609 and for whom the river was named. The Town of Stuyvesant is situated in northwestern Columbia County and the area is served by U.S. Route 9.
Going to court can be a daunting task; it could also be a waste of a day travelling to and from the court.
If you are seeking legal advice contact our experienced lawyers today at 800-893-9645.
Court Information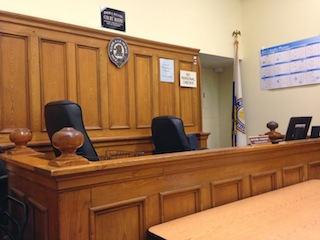 Town Court is held on the 1st Wednesday of each month beginning at 5:00 p.m.; a second court session begins at 7:00 p.m. that same night. Court is also held on the 2nd and 3rd Wednesday of each month at 6:00 p.m. with alternating judges.
Mailing Address:
Stuyvesant Town Court
PO Box 33
5 Sunset Drive
Stuyvesant, NY 12173
Tip: Drivers must timely respond to a traffic summons to prevent a suspension of their privilege to drive. Once the department of motor vehicles has been notified that a license should be suspended, it can be very difficult to undo the suspension. The process of un-suspending a license can include the payment of a suspension lift fee, the payment of a bond, and an appearance in court.
Plea: The majority of cases are resolved via plea bargaining. In lieu of having a trial, it may be possible to resolve a traffic matter with a lesser included charge. Most resolution will involve a fine and a surcharge. The surcharge is additional monies payable at the end of case that are paid to New York State.
Trial: Each motorist is entitled to a trial on his or her traffic matters. In general, a traffic trial will occur on the driver's first court appearance. The first court appearance is usually designated as a pre-trial conference.
Speeding Ticket Tips and Tidbits
Tip 1: Driving with a suspended license is a crime. If a driver is pulled over, the police can impound the car and place the driver under arrest.
Tip 2: If a driver enters a plea of not guilty, the court will send them a letter advising them to come to court. At this court appearance, the driver will have an opportunity to present their the strength and weakness of their case. Typically, the first appearance is not a trial date so coming prepared to argue the full case may be moot.
Tip 3: It is always a good policy to come to court prepared. Having the court notice in court is advisable. It will help the court ascertain the most important information about your case quickly.
Tidbit: Before pleading guilty to your speeding ticket, give our experienced lawyers a call at 800-893-9645 to see how we can help you save.
Hiring an Attorney
Our law attorneys have represented hundreds of drivers in Columbia County and throughout New York State. Our result-oriented firm has helped us gain a superb reputation among our peers.
Fighting a moving violation with our law firm can have many advantages. In particular, there is a tangible cost savings in hiring our firm. Call us today to see how we can help you save. Our attorneys can be reached at 800-893-9645.
For more information, visit the following links:
Traffic Ticket FAQs
Tips on Avoiding a Speeding Ticket
Top Reasons to Hire an Attorney