General Endorsements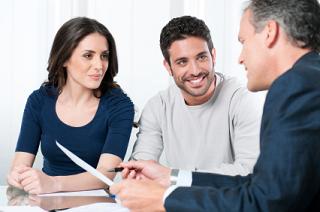 Past results achieved do not guarantee a particular outcome in future cases.
Civil Litigation
"Mr. Sanchala stood toe to toe against one of the nation's largest law firm and helped my fight my discrimination claim. He did a wonderful job. I highly recommend him."
MA
---
Employment Contract Review
I have had a great experience with Joseph P. Villanueva, Attorneys At Law recently for a legal review of my employment contract. Mr. Sanchala provides a superb service with experience, and he is friendly, concerning, accommodating and, most importantly to me, thorough and also focused on the important issues!
Best wishes,
Y Yu
---
Misclassified Employee
After meeting with Mr. Sanchala, I learned that my boss misclassified me and my co-workers as independent contractors to save money on taxes and so he did not have to provide us with benefits. We were paying alot of money out of our own pockets for taxes and for our families' health insurance. We hired Mr. Sanchala as our lawyer. Our boss tried to scare us. It was not an easy path but Mr. Sanchala got us money for wages, taxes and health insurance coverage. It may not seem like a big deal but it has changed our lives. Mr. Sanchala is an excellent lawyer who understands the law and the real life issues affecting employees. I highly recommend him to anyone having a problem at work.
Anonymous
---

Diligent, meticulous, and efficient
"I feel very fortunate to have found Mr. Villanueva to represent us in our case. He is diligent, meticulous, and efficient. He explained our legal situation to us honestly and thoroughly, and our case was resolved successfully, even better than I had anticipated. Great person to work with. He does not waste time. Would highly recommend him to any of my family/friends." -Emi