How to beat a DWI: Mistakes to Avoid

Mistakes Made by Defendants in DWI and Criminal Cases
All too often prospective clients have consulted with our firm after they have attempted to handle their criminal case on their own for several weeks. They do not realize the seriousness of the matter. And, by the time realize they are in over their head, they have made some critical errors on their case. This article takes a glimpse into some of the mistakes and misunderstandings that when defendants are self represented.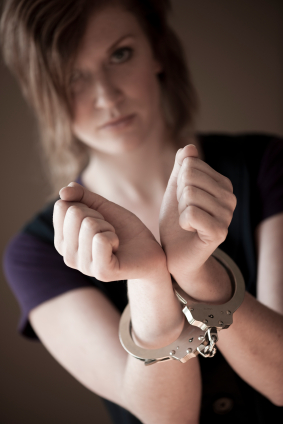 Many people have come to us seeking counsel only after they have made several key mistakes that could be detrimental to their defense. In the event that you are arrested for DWI or any other crime, we recommend that you retain our firm immediately.
Call our attorneys at
914-723-7900
to arrange for a confidential consultation.
Here are some common mistakes made by pro-se criminal defendants:
1. It is a mistake to give a voluntary statement to the police. Under no circumstance should you ever make a statement to the police without having an attorney present.
For years, law enforcement has utilized the ruse of "good cop-bad cop" and taken advantage of many unsuspecting and innocent defendants. Simply stated, you cannot trust a member of law enforcement when they say, "tell me the truth and we will let you go."
2. It is usually a mistake to hire an attorney that gives you a guarantee. In New York, it is unethical for an attorney to guarantee a specific outcome. You should be wary of any attorney that promises you a specific outcome. While receiving a guarantee may make you feel good, quite often the attorney that gives you a guarantee in rather inexperienced and will be unable to delivery what is promised.
By analogy, you cannot expect to go to a medical doctor and get a guarantee that their treatment will result in a 100% cure of a disease. Similar to the human body and its reaction to medicines, the judicial process can be just as unpredictable.
"A good, battle tested lawyer recognizes that their many variables out of their control but will fight aggressively to give you the best outcome possible."
3. It can be a mistake to plead guilty just to get it over with. Being charged with a DWI can have life long consequences. A conviction to a DWI cannot be sealed or expunged in New York. You should have adequate legal counsel to help you make an informed decision before taking a plea on a DWI charge.
4. It is usually a mistake to conduct your own research without the benefit of counsel. Be wary of what you read. In today's age of internet research, it is easy to gain access to a multitude of information about DWI law and other criminal matters. Many sites have inaccurate information and can be misleading as to your chances of success or may misquote the law.
DWI law is constantly evolving. You may be reading a website that is several years old and not a true and accurate reflection of the law.
5. It is a mistake to underestimate the severity of your charge. For example, a DWI is not just a traffic ticket. A DWI is a criminal charge. You can be charged with either misdemeanor DWI or Felony DWI. A conviction to a DWI can prevent you from obtaining certain employment, licenses, and entry into schools.
If you are charged with a DWI and wish to consult with our attorneys, call us today at
914-723-7900
.
Driving While Intoxicated
Misc. Resources:
Library of Congress

Westchester County Bar Association