Lawyer's Traffic Ticket Guide for Clay Town Court

How to Fight a Speeding Ticket in Clay Town
Have you been issued a speeding ticket that is returnable to Clay Town Court? If so, call our Onondaga County speeding ticket defense attorneys now at 800-893-9645 to see how we can help you save money, time and points on your license.
About Clay Town
The Town of Clay lies north of Onondaga Lake, and is bordered by the Seneca River to the west, and the Oneida River to the north, where these two rivers also meet the Oswego River at the community of Three Rivers. The area is served by NY State Route 31, which is intersected by State Route 481.
Traffic tickets are no laughing matter. No one wants to receive a speeding ticket or cell phone violation. Not only are they annoying, but they are also costly.
At our firm, we have excelled at getting tickets dismissed or reduced. As such, we have routinely saved our clients money.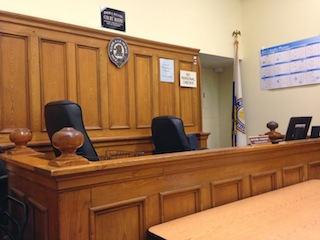 Court Tidbits
The Clay court offices are open every Monday – Friday from 8:30 a.m. to 4:30 p.m. Court sessions are held every Tuesday and Thursday at 5:00 p.m.
Security: The court is secured with official court security. Each litigant must go through a stringent security process to enter the court. Prior to entering court, you should turn off all electronic devices, leave any sharp objects in their car, and dispose of any food or drinks.
Dress Code: While there is no official dress code, it is important that you dress neatly and always conduct yourself in a respectful manner with the court. Many judges frown upon litigants wearing shorts, open tow sandals, and other similar items.
Things to Bring: You should bring your court notice advising you to appear in court. If you are displaced, showing the court personnel your letter may help in directing you where to go and what to do.
Court Clerk: The role of the Court Clerk is to assist the Judges in carrying out their duties. They may assist the Judges in court as well as out of court. Many clerks send letters to litigants, collect fine monies, and help answer day-to-day questions before the court.
If you are having trouble locating the court, the Court Clerk will assist you.
Plea: The majority of cases are resolved via plea bargaining. In lieu of having a trial, it may be possible to resolve a traffic matter with a lesser included charge. Most resolution will involve a fine and a surcharge. The surcharge is additional monies payable at the end of case that are paid to New York State.
About Our Firm
Our team of lawyers are lead by a former NYC prosecutor who has the unique experience of seeing cases as both a prosecutor and defense attorney. This experience may make the difference in the successful resolution of your case.
We have consistently helped our client reduce their exposure to costly fines, points, and insurance increases. In so doing, we have gained a reputation as some of the best lawyers in New York. Call now at 800-893-9645 to speak to one of our traffic ticket lawyers today.
For more information, visit the following links.
Tips on Avoiding a Speeding Ticket
Top Reasons to Hire an Attorney
Court Location: