Lawyer's Traffic Ticket Guide for Fayetteville Village Court

How to Fight a Speeding Ticket in Fayetteville Village
The Village of Fayetteville is a suburb of the City of Syracuse, New York, and situated in the Town of Manilus. President Grover Cleveland spent his childhood years in Fayetteville. New York States Routes 5 and 257 intersect in the village.
A conviction to a traffic matter can yield many adverse consequences. In some extreme instances, drivers may be have their licenses suspended. In more serious cases, some drivers may find themselves incarcerated. In most normal circumstances, a traffic matter an result in significant increases to one's insurance and a lot of hassle going to and from court. There is an alternative . . . our traffic lawyers can help you fight your matter and reduce your exposure to adverse.
Court Location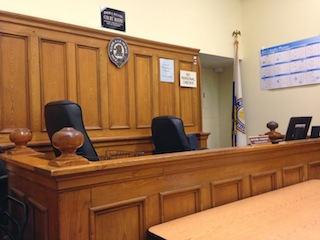 Fayetteville Village Hall & Court
425 East Genesee Street
Fayetteville, NY 13066
Tips and Tidbits about the Court
The Village Court is in session either on the 2nd Tuesday or the 4th Tuesday, beginning at 5:30 p.m., except for months when seasonal holidays may cause a court session date change. Contact the court for more information.
Tip: Drivers must timely respond to a traffic summons to prevent a suspension of their privilege to drive. Once the department of motor vehicles has been notified that a license should be suspended, it can be very difficult to undo the suspension. The process of un-suspending a license can include the payment of a suspension lift fee, the payment of a bond, and an appearance in court.
What to Bring: You should bring your court notice advising you to appear in court. If you are displaced, showing the court personnel your letter may help in directing you where to go and what to do.
Plea: The majority of cases are resolved via plea bargaining. In lieu of having a trial, it may be possible to resolve a traffic matter with a lesser included charge. Most resolution will involve a fine and a surcharge. The surcharge is additional monies payable at the end of case that are paid to New York State.
How Many Points Will I Face?
Points will affect a driver's privilege to drive for 18 months from the date in which the ticket was issued. In other words, the points do not run from the date of the conviction. They run from the moment the officer issued the summons.
Points can vary from 3 points to 11 points; take a look at the following chart:
| | |
| --- | --- |
| Speeding | Points |
| 01 to 10 mph over the limit | 3 |
| 11 to 20 | 4 |
| 21 to 30 | 6 |
| 31 to 40 | 8 |
| More than 40 | 11 |
About Our Firm
New York State is continuing to make public safety a priority. In so doing, they are issuing speeding tickets and cell phone tickets at a record pace. If you would like to fight your ticket and save lots of money, then give our Onondaga County speeding ticket defense attorneys a call now. We are lead by a former NYC prosecutor with several hundred traffic resolutions under his belt. He has consistently reduced his client's exposure to fine, points, and insurance increases. If you are interested in saving money, give us a call today at 800-893-9645.
Looking for more information, then be sure to check out the following links:
Traffic Ticket FAQs
Tips on Avoiding a Speeding Ticket
Top Reasons to Hire an Attorney