Lawyer's Traffic Ticket Guide for Germantown Court

How to Fight a Speeding Ticket in Germantown
The town of Germantown is situated in the heart of the Hudson Valley, and was established by Palatine Germans about 1710. The Hudson River flows past the western edge of town. The area is served by New York State Route 93.
The highway covers many open stretches of road where a driver can easily lose sight of the speed limit and find themselves facing a hefty speeding ticket.
If you have received a speeding ticket in Germantown, New York, you should call our Columba County ticket defense lawyers today to see how we can help you save money on fines and insurance increases, and points on your license.
Our attorneys can be reached at 800-893-9645.
Court Information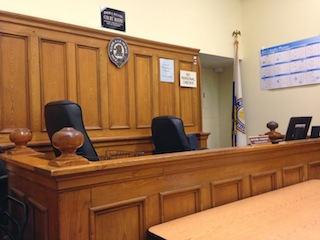 The court is a place of respect; it is advised that you turn off all electronic devices prior to entering the court. You will also be asked to walk through a magnetometer for security reasons.
The Germantown office hours are every Monday through Friday except for holidays from 9:00 a.m. to 2:00 p.m. The Town Court is in session every Wednesday at 7:0 p.m. at the Town Hall.
Address:
Germantown Town Court
50 Palatine Park Road
Germantown, NY 12526
Sign-in: It is very important that you check-in with the court clerk in the front of the room. Failure to do so can result in your case not being called.
Court Clerk: The role of the court clerk is to assist the Judges in carrying out their duties. Many court clerks also send letter to collect fine money and help to answer day-to day questions.
Pleading Guilty: Pleading guilty to a speeding ticket can have long-term financial consequences that may cost drivers hundreds in fines, penalties, and insurance increases.
FAQs
I received a ticket from a State Trooper and I was given a trial date to appear in court. Will I have an opportunity to meet to plea bargain this case?
It all depends. In general, according to VTL 1806, a driver is supposed to have a mandatory pre-trial conference. However, depending on the stage your case is in, you may have waived the pre-trial conference.
Why did they court not accept my plea of guilty by mail?
It is the court's right to require a driver to appear in court. Some circumstance for which they may require a driver to appear can include an unusually high speed or criminal charges being levied against a defendant.
What would happen if I ignore my ticket?
A driver who ignores their moving violation will eventually have their privilege to drive submitted to DMV for suspension. It is important that you stay on top of your traffic matter because driving with a suspended license can lead to significant problems including criminal charges.
Do local courts take credit card payments?
Some town courts accept payment by online services and other take credit card payments through a credit card form. Most village courts do not accept credit card payment.
About Our Firm
There are many benefits in hiring our speeding ticket lawyers to fight your case. Our lawyers have fought hundreds of tickets all over NYS. We have consistently reduced our client's exposure to fine, points, and insurance increases. Let our former prosecutor and team of lawyers go to court for you and help you reach an amicable resolution on your ticket.
If you are in need of an attorney to fight your traffic case, give us a call and ask how we can help. Our lawyer can be reached at 800-893-9645.
For further information, check out the following sites:
Traffic Ticket FAQs
Tips on Avoiding a Speeding Ticket
Top Reasons to Hire an Attorney