Lawyer's Traffic Ticket Guide for Hillsdale Court

How to Fight a Speeding Ticket in Hillsdale
The Town of Hillsdale is a rural community that was established in 1788. Henry Knox, a military officer commissioned by George Washington, transported 59 cannons from captured forts on Lake Champlain along trails through the area in 1776 after the American Revolution broke out. The Henry Knox Trail is marked from Fort Ticonderoga to the Continental Army camp near Boston, Massachusetts, to commemorate the efforts of his military campaign.
If you have been issued a speeding ticket that is returnable to Hillsdale Town Court and having trouble making heads or tails of the matter, this guide should help answer some on your questions.
If you have any further questions or seek legal help contact our Columbia County ticket defense lawyers today at 800-893-9645. We have consistently saved our clients money, points and time.
Court Information and Tidbits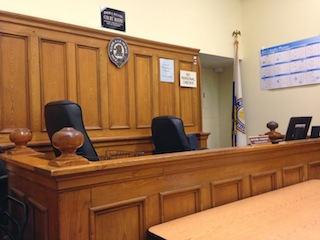 Hillsdale Justice Court
P.O. Box 305
Main Street
Hillsdale, NY 12529
The Court Clerk office is open every Monday through Friday, except for holidays, from 8:30 a.m. to 4:00 p.m.; but does close for lunch between 12:00 – 1:00 p.m. On Wednesdays, the office closes at 3:00 p.m. Justice Court is held the 1st Wednesday of each month at 6:00 p.m. at the Hillsdale Town Hall. Traffic Court and all criminal cases, which require the DA, are held on the 3rd Wednesday at 5:00 and 6:00 p.m.
Come Prepared: Be sure to bring your court notice advising you to appear in court; if you are displaced, showing a court personnel your letter may help in directing you to where you need to go. Also, it is important that you bring in your driving record, if it is clean it could help mitigate your case.
The court is a place of respect, please make sure you are wearing formal clothes, judges frown upon those litigants who wear shorts, open toe sandals, or other such items.
Sign-in: Even though you may have met with the officer in court and discussed your matter, it is important to check-in with the court clerk in the front of the courtroom. Failure to advise the clerk that you are in court may result in your case not being called.
If you are found guilty: If you are found guilty of speeding, there are many different ways in which it may affect you. This can include but is not limited to fines payable to the court, penalties payable to the Department of Motor Vehicles, insurance increases, and incarceration.
Looking For a Lawyer?
Having to go to court for the first time can be a daunting task. If you are unable to attend a traffic court conference date issued by a court, our law firm can stand in your place. In other words, there is no need for you to appear in court and miss work, school or any other social obligation.
Our team of lawyers are lead by a former NYC prosecutor who has the unique experience of seeing cases as both a prosecutor and defense attorney. This experience may make the difference in the successful resolution of your case.
Call us today to see how we can help you save money on fines, points on your license, and time. Our experienced attorneys can be reached at 800-893-9645.
For further information, check out the following links:
Traffic Ticket FAQs
Tips on Avoiding a Speeding Ticket
Top Reasons to Hire an Attorney