Lawyer's Traffic Ticket Guide for Marcellus Town Court

How to Fight a Speeding Ticket in Marcellus Town
Have you been issued a speeding ticket that is returnable to Marcellus Town Court? If so, call our Onondaga County speeding ticket defense attorneys now at 800-893-9645 to see how we can help you save money, time and points on your license.
The Town of Marcellus is known for the vast span of shale known as the Marcellus Formation. This formation of a geological layer of shale covers Pennsylvania and West Virginia as well as parts of other regional areas, extending even into Ontario, Canada. The town also includes a village of the same name.
At our firm, we have excelled at getting tickets dismissed or reduced in all of New York State. As such, we have routinely saved our clients money.
The Legal Advantage
Our lawyers can represent you without you physically appearing in court. This will save you valuable time from sitting in court. Furthermore, our attorneys have aggressively represented drivers in Onondaga and consistently reduced the amount of points they have been facing. In turn, this will save you valuable money on fines and penalties and insurance increases. Give our lawyers a call today to learn how we can help you.
Court Information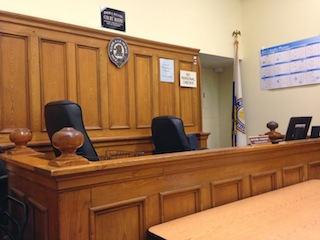 Marcellus Town Hall is open every Monday through Friday except for holidays from 9:00 a.m. to 4:30 p.m. The Justice Court is in session on the first four Tuesdays of every month, beginning at 6:30 p.m.
Location:
Marcellus Town Hall & Justice Court
24 East Main Street
Marcellus, NY 13108
Tips:
Drivers must timely respond to a traffic summons to prevent a suspension of their privilege to drive. Once the department of motor vehicles has been notified that a license should be suspended, it can be very difficult to undo the suspension. The process of un-suspending a license can include the payment of a suspension lift fee, the payment of a bond, and an appearance in court.
The more you know about the speeding ticket process, the better prepared you will be for the speeding ticket experience. Here is some basic information about the court
Things to Bring: It is always a good policy to come to court prepared. Having the court notice in court is advisable. It will help the court ascertain the most important information about your case quickly.
Lay of the Land: Immediately prior to entering the court, you will be asked to walk through a magnetometer and asked to turn off all electronic devices. Remember that the court is considered a place of respect. As such, all attendees are asked to dress appropriately.
Sign-in: Even though you may have met with the officer in court and discussed your matter, it is important to check-in with the court clerk in the front of the courtroom. Failure to advise the clerk that you are in court may result in your case not being called.
About Our Firm
We have represented a myriad of clients ranging from stock brokers, television celebrities, CDL truck drivers, and concerned parents. At Joseph P. Villanueva, Attorneys At Law we excel at getting New York traffic tickets dismissed or reduced.
We are experienced trial attorneys with significant experience in fighting traffic tickets including but not limited to speeding under VTL 1180, texting while driving, and disobeying a traffic control device.
If you are in need of an attorney to fight your traffic case, give us a call and ask how we can help. Our lawyer can be reached at 800-893-7645.
For more information, check out the following links:
Traffic Ticket FAQs
Tips on Avoiding a Speeding Ticket
Top Reasons to Hire an Attorney