Lawyer's Traffic Ticket Guide for Otisco Town Court

How to Fight a Speeding Ticket in Otisco Town
The tiny town of Otisco is located in the Finger Lakes District on the edge of Otisco Lake. The hamlets of Amber, Bay Shores, Gamble Mill, Maple Grove, Otisco, Otisco Valley, Rice Grove and Williams Grove are situated in various areas around the lake. The area is served by New York State Route 80 and US Route 20.
Many drivers find themselves losing sight of the speed limit on these highways and facing a hefty speeding ticket.
If you need help making heads or tails of your speeding ticket, contact our attorneys today at 800-893-7645.
Court Tips and Tidbits: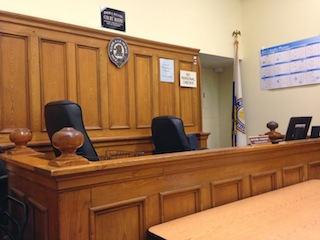 The Otisco Town Court is held on Tuesday at 6:30 p.m. and on Wednesday at 7:00 p.m.
Otisco Town Court
1924 Barker Street
Tully, NY 13159
Court Security: Upon reaching the outside of the courtroom, you will be greeted by a court officer that will lead you through a metal detector. It is advised that you leave all weapons or sharp objects at home and keep all electronics off.
Court Clerk: The role of the Court Clerk is to assist the Judges in carrying out their duties. They may assist the Judges in court as well as out of court. Many clerks send letters to litigants, collect fine monies, and help answer day-to-day questions before the court.
How Will My Ticket Affect Me?
A conviction to an 86/65 mph zone can result in a fine of almost $400.00, an additional $300.00 fine payable to the department of motor vehicles, 6 points on a driving record, and significant insurance increase.
New York Driver Assessment
New York State imposes a Driver Responsibility Assessment (also known as a DRA) for drivers who accumulate six points or more are earned on the driving record. Call our lawyers now at 800-893-9645 for a consultation.
Assessment

Fine

Six points or more on record

$300 one time payment;

or $100 each year for 3 years

Any additional points earned over six points

$25 for each point for 3 years

Refusing to take a breathalyzer test, conviction for alcohol related traffic offense or conviction for drug related traffic offense

$250 each year for 3 years
A driver that is convicted of a speeding ticket in New York is facing 3 – 11 point violation. There is no such thing as a 1-point violation in New York. A conviction that results in points starts at a minimum o f 2 points.
Getting the Legal Advantage
Our law attorneys have represented hundreds of drivers in Onondaga and throughout New York State. Our result-oriented firm has helped us gain a superb reputation among our peers.
Our speeding ticket defense team is lead by a former NYC prosecutor. Having the experience of working as a prosecutor has helped our firm view traffic matters from a unique perspective.
If you have a ticket in Onondaga County, give us a call to learn how we can help. Our lawyers can be reached at 800-893-9645.
For more information, take a look at the following links:
Traffic Ticket FAQs
Tips on Avoiding a Speeding Ticket
Top Reasons to Hire an Attorney