Lawyer's Traffic Ticket Guide for Pompey Town Court

How to Fight a Speeding Ticket in Pompey Town
Having to go to court can be a daunting task. This guide should answer some basic questions and help ease your mind about the legal arena. If you have a legal matter in Piermont, give our lawyers a call to learn how we can help. We can be reached at 800-893-9645.
There are many different police agencies with the authority to issue tickets. These agencies can include the State Police, County Police/County Sheriff, local police, and Park Police.
Court Information and Tips: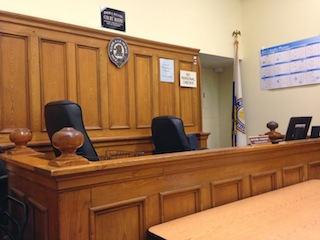 It is always a good policy to come to court prepared. Having the court notice in court is advisable. It will help the court ascertain the most important information about your case quickly.
The court's address is as follows:
Pompey Town Hall and Justice Court
8354 US Route 20
Manilus, NY 13104
The Pompey Town Court is held on the first four Tuesdays of each month, with alternating judges, beginning at 6:00 p.m.
Court tip: if you are a litigant in court, it is important to remember that the court is considered a place of respect. You will be asked to walk through a magnetometer for a security check. All attendees are asked to dress appropriately; turn off all electronic devices, and to leave all food and drinks outside of the court.
Ticket Information
If you are found guilty of speeding, there are many different ways in which it may affect you. This can include but is not limited to fines payable to the court, penalties payable to the Department of Motor Vehicles, insurance increases, and incarceration.
The "Uniform Traffic Ticket" also referred to as UTT contains useful information such as what you are charged with, the time of the occurrence, date of the offense, mph, description of violation, highway number, highway type, and the officer's name.
What Fines Will I Face?
A conviction to an 86/65 mph zone can result in a fine of about $400.00, with an additional $300.00 fine payable to the department of motor vehicles, 6 points on a driving record, and significant insurance increase.
Upon resolution of your matter, judges prefer that a fine be paid before the close of business. As a professional courtesy, most courts will afford our clients a two-week grace period to pay their fine.
Fines that are imposed by a Judge are set by the New York State Legislature and codified within the New York Vehicle and Traffic Law. There are limits to the amount that driver can be fined.
How to Save Your Money
Our team of lawyers are lead by a former NYC prosecutor who has the unique experience of seeing cases as both a prosecutor and defense attorney. This experience may make the difference in the successful resolution of your case.
We have consistently helped our client reduce their exposure to costly fines, points, and insurance increases. In so doing, we have gained a reputation as some of the best lawyers in New York.
You should call our office at 800-893-9645 to learn how we can help you save money, time, and points on your license.
Check out the following links for more information:
Traffic Ticket FAQs
Tips on Avoiding a Speeding Ticket
Top Reasons to Hire an Attorney