Lawyer's Traffic Ticket Guide for Salina Town Court

How to Fight a Speeding Ticket in Salina Town
Did you know a conviction to a speeding ticket at 86/55 mph zone could cost you almost $700.00 in fines payable to the court, $450.00 in penalty fees payable to DMV, as well as hundreds more in insurance increases!
A conviction to a traffic matter can yield many adverse consequences. In some extreme instances, drivers may be have their licenses suspended.
At our firm, we have excelled at getting tickets dismissed or reduced. As such, we have routinely saved our clients money.
The Town of Salina
Salina is now a suburb of Syracuse; but was part of the Onondaga tribal region later included in the Central New York Military Tract. A treaty with the Native Americans allowed the Onondaga Salt Springs Reservation to be used in manufacturing salt, from which the town's name is derived. Interstates 81 and 90 intersect in Salina. Other main highways that pass through the area are NY State Route 370 and US Route 11.
Court Tips and Tidbits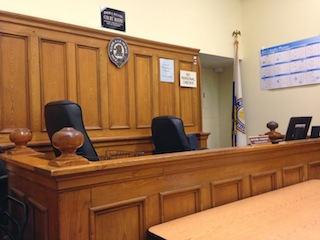 The Town of Salina is open every Monday through Friday from 9:00 a.m. to 4:30 p.m. Traffic Court is in session every Wednesday and Thursday at 6:00 p.m.
It is located at:
Salina Town Hall & Justice Court
201 School Road
Liverpool, NY 13088
Drivers must timely respond to a traffic summons to prevent a suspension of their privilege to drive. The process of un-suspending a license can include the payment of a suspension lift fee, the payment of a bond, and an appearance in court.
Driving with a suspended license is a crime. If a driver is pulled over, the police can impound the car and place the driver under arrest.
Court Formalities:
Prior to coming to court, be sure to bring your court notice advising you to appear. Some court personnel may use it as a reference point when you arrive in court.
Dress Code: while there is no official dress code, it is important that you dress neatly and always conduct yourself in a respectful manner with the court. Many judges frown upon litigants wearing shorts, open toe sandals, and other similar items.
Points Information
| | |
| --- | --- |
| Speeding | Points |
| 01 to 10 mph over the limit | 3 |
| 11 to 20 | 4 |
| 21 to 30 | 6 |
| 31 to 40 | 8 |
| More than 40 | 11 |
The chart above is a general outline of how many points you can be charged with depending on your speed.
For example, a driver charged with 80/55 (25 mph over) is facing a 6-point violation. There are many sentencing options available to the judge. Some of the sentences can include jail, a fine of almost $400.00, and a discretionary license suspension. A conviction to charge can also result in an additional minimum $300.00 fine payable to DMV. Further, depending on a driver's driving record, this conviction can also result in hundreds in insurance increases and a license suspension.
Luckily, there is a better way to save you money, time, and points on your license. You can call our Onondaga speeding ticket attorneys now at 800-893-9645 and learn how we can help.
How to Provide You the Legal Advantage
Our team of traffic lawyers is lead by Joseph P. Villanueva. He is a former prosecutor. Having a former prosecutor on your side can help in analyzing critical issues in your case. This can make the difference in you keep your license or having your license suspended or revoked. Call us now at 800-893-9645.
For more information, please take a look at the following links:
Traffic Ticket FAQs
Tips on Avoiding a Speeding Ticket
Top Reasons to Hire an Attorney