Lawyer's Traffic Ticket Guide for Spafford Town Court

How to Fight a Speeding Ticket in Spafford Town
The Town of Spafford lies southwest of Syracuse in Onondaga County, and borders on both Cayuga County and Cortland County. The town can be found between two lakes in the Finger Lakes District: Skaneateles Lake and Otisco Lake. The area is served by New York State Routes 41 and 174.
In today's world of increased costs, a conviction can costs you hundreds or even thousands of dollars in insurance increases and court costs. The repercussions can follow you for years to come.
In order to defend yourself against a traffic matter, a personal appearance is required. A personal appearance in court may be avoided by hiring our law firm. Call us for a consultation at 800-893-9645.
Court Tips and Tidbits: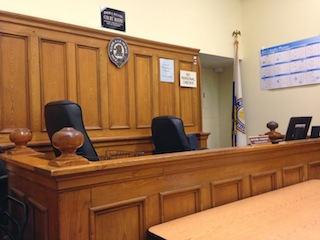 The Town of Spafford operates on a part-time basis and the town clerk is available on Tuesday and Wednesday from 9:00 a.m. to 2:00 p.m. The clerk is in on Thursday and Saturday from 9:00 a.m. to 12:00 p.m. The court is in session on the 1st and 3rd Monday of every month at 6:00 p.m.
Location of the Court:
Spafford Town Hall & Justice Court
1984 Route 174
Skaneateles, NY 13152
Website of the Court: http://www.townofspafford.com/court.htm
There are many different police agencies that have jurisdictional power to have their traffic summons returnable to Spafford Town Court. Some police agencies can include the Sheriff's Office, Park Police, and local town or village police.
Upon resolution of your matter, judges prefer that a fine be paid before the close of business. As a professional courtesy, most courts will afford our clients a two-week grace period to pay their fine.
Failure to pay a fine could result in many adverse consequences. The most common penalty is suspended a driver's privilege to drive. If a driving is stopped for driving with a suspended license, the police officer has the authority to place the driver under arrest and charge the drive with a crime.
FAQs
Why did they court not accept my plea of guilty by mail?
It is the court's right to require a driver to appear in court. Some circumstance for which they may require a driver to appear can include an unusually high speed or criminal charges being levied against a defendant.
Can you give me a guarantee of your result?
No. We strive to give our clients a realistic expectation but we cannot guarantee a specific result.
How will a speeding conviction affect my insurance?
There are many different things insurance companies take into consideration when they determine a driver's insurance rate. For the most part, the algorithm used is proprietary in nature and the average driver will not be privy to this information.
Some things considered in an insurance policy can include but is not limited to a driver's age, their accident history, the type of car driven, and any convictions to moving violations.
About Our Firm
Our team of lawyers is headed by a former NYC prosecutor and has personally defended thousands of drivers and criminal clients in his tenure. Our office has excelled at getting tickets either dismissed or reduced. You should call our office at 800-893-9645 to learn how we can help you save money, time, and points on your license.
For more information, check out the following links:
Traffic Ticket FAQs
Tips on Avoiding a Speeding Ticket
Top Reasons to Hire an Attorney