Lawyer's Traffic Ticket Guide for Geddes Town Court

How to Fight a Speeding Ticket in Geddes Town
Receiving a speeding ticket can be very overwhelming. This guide should answer some basic questions and help ease your mind about the legal arena. If you have a legal matter in Geddes, give our lawyers a call to learn how we can help. We can be reached at 800-893-9645.
About Geddes Town
The Town of Geddes is situated on the western shore of Onondaga Lake, and was named after James Geddes, who settled in the area about 1794. Geddes went on to develop the salt industry. The area is served by Interstate 690, which intersects both New York State Route 695 and Interstate 90, also known as the NY State Thruway. Both NY State Routes 5 and 297 pass through town.
Since highways cover many open stretches of road, a driver can easily lose sight of the speed limit and find themselves facing a hefty speeding ticket.
Court Tips and Tidbits: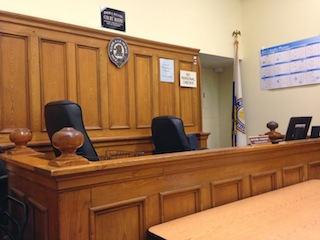 The more you know about the speeding ticket process, the better prepared you will be for the speeding ticket experience. Here is some basic information about the court.
Tip: It is always a good policy to come to court prepared. Having the court notice in court is advisable. It will help the court ascertain the most important information about your case quickly.
Junior License: If you have a speeding ticket and possess a junior license, you may be required to appear in court regardless of your plea. A driver with a junior license (DJ) should be very careful in resolving their matters because the DMV has more stringent guidelines for young drivers.
Suspension: You must respond to the summons to prevent a suspension of your driver's license or driving privileges. It is a crime to drive with a suspended or revoked license.
Court Clerk: The role of the Court Clerk is to assist the Judges in carrying our their duties. They may assist the Judges in court as well as out of court. Many clerks send letters to litigants, collect fine monies, and help answer day-to-day questions before the court.
Pleading Guilty: Pleading guilty to a speeding ticket can have long-term financial consequences that may cost drivers hundreds in fines, penalties, and insurance increases. A study by a leading insurance company concluded that the national average increase for a speeding conviction is 11% - 15%. In other words, this is the median increase. Some drivers will not receive an increase while others will receive a much larger increase.
Fine Information
Fines that are imposed by a Judge are set by the New York State Legislature and codified within the New York Vehicle and Traffic Law. There are limits to the amount that driver can be fined.
A conviction to a violation with points does not convert into an automatic insurance increase. The algorithm that most insurance companies use to assess an insurance increase is proprietary in nature and not widely shared the public. There are many factors that can be taken into consideration including but not limited the driver's age, type of vehicle driving, and accident history.
The Legal Advantage
At Villanueva & Sanchala, PLLC we excel at getting New York traffic tickets dismissed or reduced. We have over 30 years of legal experience and have gained a reputation among our peers as being superb lawyers. Our team of traffic and criminal defense lawyers is lead by Joseph P. Villanueva. He is a former prosecutor. Having a former prosecutor on your side can help in analyzing critical issues in your case.
Call us today for your consultation at 800-893-9645.
For further information, be sure to check out the following links:
Traffic Ticket FAQs
Tips on Avoiding a Speeding Ticket
Top Reasons to Hire an Attorney