Lawyer's Traffic Ticket Guide for Kinderhook Town Court

How to Fight a Speeding Ticket in Kinderhook Town
The Town of Kinderhook is situated in the northern section of Columbia County, and includes two villages: Kinderhook and Valatie. The hamlet of Niverville is also contained within Kinderhook. The area is served by US Route 9 and County Route 21; New York State Route 9H passes by east of town.
Since Kinderhook is served by these highways, it is very likely for drivers to lose track of the speed limit on these open stretches of road. Furthermore, with the rolling hills and rapidly changing speed limits a driver can easily find themselves facing a costly speeding ticket.
In today's world of increased costs, a conviction can costs you hundreds or even thousands of dollars in insurance increases and court costs. The repercussions can follow you for years to come.
Our experienced lawyers have consistently saved clients money on fines as well as insurance increases, points on the license, and time spent traveling to and from the court. Call our firm today for your consultation at 800-893-9645.
Court Information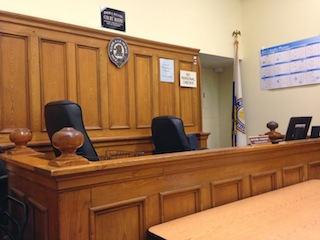 Location:
Kinderhook Town Court
3211 Church Street
Valatie, NY 12184
Information: Town Court is held every Tuesday night with alternating judges: on the 1st and 3rd Tuesday, court is held at 6:00 p.m.; on the 2nd and 4th Tuesday, court is in session at 5:00 p.m. The Court Clerk's hours are every Tuesday and Thursday from 11:30 a.m. to 1:30 p.m. and every Wednesday from 8:30 a.m. to 1:30 p.m.
Tip: Drivers must timely respond to a traffic summons to prevent a suspension of their privilege to drive. The process of un-suspending a license can include the payment of a suspension lift fee, the payment of a bond, and an appearance in court.
Points and Fines
In terms of quantifiable dollars and cents, the average conviction to a 76/55 mph zone will usually face a fine up to about $400.00, a $300.00 fine payable to DMV, and a few hundred dollars in insurance increases.
Please not that insurance costs can vary; two similar situated drivers may receive different insurance cost outcomes. Having a speed conviction isn't the only factor that is taken under consideration by insurance companies. Other factors include the driver's age, car accident history and the type of car.
Points also vary with respect to how many mph the driver was speeding. The following chart summarizes the variation of points a driver may be issued.
| | |
| --- | --- |
| Speeding | Points |
| 01 to 10 mph over the limit | 3 |
| 11 to 20 | 4 |
| 21 to 30 | 6 |
| 31 to 40 | 8 |
| More than 40 | 11 |
About Our Firm
Our lawyers have fought hundreds of tickets all over NYS. We have consistently reduced our client's exposure to fine, points, and insurance increases. Let our former prosecutor and team of lawyers go to court for you and help you reach an amicable resolution on your ticket.
Having a former prosecutor on your side is a huge legal advantage. We will discuss your case from both the prosecutor and the defense sides. We will explain your strengths and weaknesses and help you get an amicable result.
For more information, please take a look at the following links:
Traffic Ticket FAQs
Tips on Avoiding a Speeding Ticket
Top Reasons to Hire an Attorney