Lawyer's Traffic Ticket Guide for Kinderhook Village Court

How to Fight a Speeding Ticket in Kinderhook Village
The Village of Kinderhook was previously called "Old Kinderhook", and abbreviated as "O.K." United States President Martin Van Buren, the 8th president, was born in the village on December 5, 1782. The village is situated in south-central Columbia County, along US Route 9.
If you have been issued a speeding ticket that is returnable to Kinderhook Village Court and are having difficulty making heads or tails of this situation; this guide should help give you some ease of mind in the legal area.
To speak to our experienced attorneys call us at 800-893-9645 and see how we can help you save money, points and insurance increases.
Court Tips and Tidbits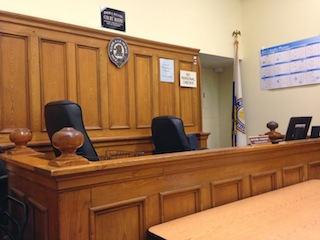 Address:
Kinderhook Village Court
PO Box 325
6 Chatham Street
Kinderhook, NY 12106
Village Court is held at the Village Hall on the 1st and 3rd Monday of each month, starting at 7:00 p.m. except for holidays. The Court Clerk's office is open every Tuesday and Thursday from 9:00 to 11:00 a.m.
Be Prepared: Prior to coming to court, be sure to bring your court notice advising you to appear. Some court personnel may use it as a reference point when you arrive in court.
Dress Appropriately: If you are a litigant in court, it is important to remember that the court is considered a place of respect. As such, all attendees are asked to dress appropriately; turn off all electronic devices, and to leave all food and drinks outside of the court.
If you have a Junior License: If you have a speeding ticket and possess a junior license, you may be required to appear in court regardless of your plea. A driver with a junior license (DJ) should be very careful in resolving their matters because the DMV has more stringent guidelines for young drivers.
FAQs
How will a speeding conviction affect my insurance?
There are many different things insurance companies take into consideration when they determine a driver's insurance rate. For the most part, the algorithm used is proprietary in nature and the average driver will not be privy to this information.
What happens if I fail to respond to my speeding ticket?
Failing to respond can result in your license being suspended. Driving with a suspended license can be charged as a crime. You can be arrested and subject to incarceration.
Aren't speeding tickets a pure money grab for small municipalities?
Many public officials around the United States have denounced the belief that speeding tickets are issued to raise revenue. Public officials have consistently stated that tickets are a way to hold public safety their highest priority.
How many points are allowed until a license is suspended?
There are many reasons why a driver may have their privilege to drive suspended. With respect to points, a driver will suspended upon receiving 11 or more points within an 18 month period.
At a speeding ticket trial, will have an opportunity to see the radar reading?
You can make a motion to view all available discovery. If the discovery is not provided, you can make the appropriate motion to sanction the prosecution.
Getting the Legal Advantage
While a speeding ticket can be a nuisance, it can also be a huge financial burden. A conviction to a ticket for traveling 86/65 mph zone can carry almost $400.00 in fines and surcharges, an additional $300.00 in penalties to the Department of Motor Vehicles, hundreds in insurance costs, and even incarceration. This is not to mention the time wasted sitting in court and the possible license suspension for repeat offenders. Hiring our traffic ticket law firm can save you a lot of money and save you a lot of aggravation.
We have over 30 years of legal experience and are lead by for a former NYC prosecutor. Call us today for your consultation at 800-893-9645.
For further information, take a look at the following links:
Traffic Ticket FAQs
Tips on Avoiding a Speeding Ticket
Top Reasons to Hire an Attorney