Lawyer's Traffic Ticket Guide for Manilus Village Court

How to Fight a Speeding Ticket in Manilus Village
The Village of Manilus was part of the Central New York Military Tract, and the business community grew along the Cherry Valley and Seneca Turnpikes. New York State Routes 92 and 173 cross paths in Manilus.
Besides the highways, in which a driver can easily lose sight of the speed limit, the frequently changing topography with the rolling hills and rapidly changing speed limits can easily distract the driver from the speedometer. Unless a driver keeps an uber vigilant eye on their speedometer they could be prone to being tagged with a costly traffic summons.
Going to Court for the First Time?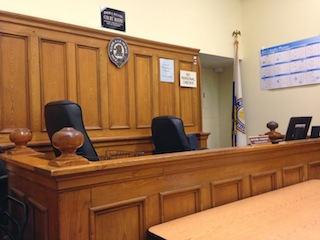 Having to go to court for the first time can be a daunting task. This guide should answer some basic questions and help ease your mind about the legal arena. If you have a legal matter in Manilus give our lawyers a call to learn how we can help. We can be reached at 800-893-9645.
What to expect:
The Manilus Village Court office hours are Monday through Thursday from 9:00 a.m. to 4:00 p.m. and on Friday from 9:00 a.m. to 12:00 p.m. The court is in session on the first three Thursdays of every month, beginning at 7:00 p.m.
Prior to coming to court, be sure to bring your court notice advising you to appear. Some court personnel may use it as a reference point when you arrive in court.
Security: Immediately prior to entering the court, you will be asked to walk through a magnetometer and asked to turn off all electronic devices. The court is secured by special court attendants. These officers help facilitate the court process and one of their key function is to note attendees who arrive to court. Your failure to check in with one of the officers may result in your case not being called.
If you have a Junior License: If you have a speeding ticket and possess a junior license, you may be required to appear in court regardless of your plea. A driver with a junior license (DJ) should be very careful in resolving their matters because the DMV has more stringent guidelines for young drivers.
If you are found guilty: If you are found guilty of speeding, there are many different ways in which it may affect you. This can include but is not limited to fines payable to the court, penalties payable to the Department of Motor Vehicles, insurance increases, and incarceration.
Ticket Information:
There are many different police agencies that have jurisdictional power to have their traffic summons returnable to Bolton Town Court. Some police agencies can include the Sheriff's Office, Park Police, and local town or village police.
A driver that is convicted of a speeding ticket in New York is facing 3 – 11 point violation. There is no such thing as a 1-point violation in New York. A conviction that results in points starts at a minimum o f 2 points.
For a general outline please take a look at the following chart:
| | |
| --- | --- |
| Speeding | Points |
| 01 to 10 mph over the limit | 3 |
| 11 to 20 | 4 |
| 21 to 30 | 6 |
| 31 to 40 | 8 |
| More than 40 | 11 |
Points will affect a driver's privilege to drive for 18 months from the date in which the ticket was issued. In other words, the points do not run from the date of the conviction. They run from the moment the officer issued the summons.
About Our Firm:
At Joseph P. Villanueva, Attorneys At Law we excel at getting New York traffic tickets dismissed or reduced. We have over 30 years of legal experience and have gained a reputation among our peers as being superb lawyers. Our team of traffic and criminal defense lawyers is lead by Joseph P. Villanueva. He is a former prosecutor. Having a former prosecutor on your side can help in analyzing critical issues in your case.
Call now for your consultation at 800-893-9645.
For more information, please take a look at the following links:
Traffic Ticket FAQs
Tips on Avoiding a Speeding Ticket
Top Reasons to Hire an Attorney