Lawyer's Traffic Ticket Guide for Valatie Village Court

How to Fight a Speeding Ticket in Valatie Village
The Village of Valatie was settled about 1665 by Dutch immigrants; although an Algonquian Indian tribe - the Mohigan - inhabited the area at that time. Grist and lumber mills were built by the Dutch. New York State Route 203 serves the area.
Getting a speeding ticket is no laughing matter; not only is it costly, you waste an entire day traveling to and from court. Not to mention the time spent wasted waiting in court.
If you are having trouble making heads or tails of your speeding ticket, give our team of experienced attorneys a call at 800-893-9645 for your consultation.
Court Tips and Tidbits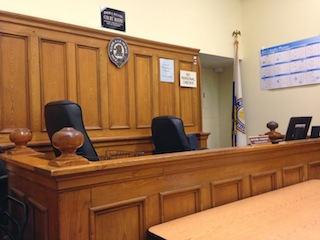 Valatie Village Court
P. O. Box 457
3211 Church Street
Valatie, NY 12184

The Valatie Village Hall is open every Monday - Thursday from 9:00 a.m. to 3:00 p.m. The hall opens on Fridays by appointment only.
Tip: It is always a good policy to come to court prepared. Having the court notice in court is advisable. It will help the court ascertain the most important information about your case quickly.
Trial: Each motorist is entitled to a trial on his or her traffic matter. Generally, a traffic trial will occur on the driver's first court appearance. The first court appearance is usually known as a pre-trial conference.
Points and Fine Information
The amount of points a driver receives is with respect to how many miles per hour they were speeding over the speed limit. The following chart gives an overview on it:
| | |
| --- | --- |
| Speeding | Points |
| 01 to 10 mph over the limit | 3 |
| 11 to 20 | 4 |
| 21 to 30 | 6 |
| 31 to 40 | 8 |
| More than 40 | 11 |
Please be aware that points will affect a driver's privilege to drive for 18 months from the date in which the ticket was issued. In other words, the points do not run from the date of the conviction; they run from the moment the officer issues a summons.
An average speeding conviction of 76 mph on a 55 mph speed limit can usually face a fine up to about $400.00, a $300.00 fine payable to the Department of Motor Vehicles, and an additional few hundred dollars in insurance increases.
Please note, that insurance increases may vary. Two very similar situated drivers can have different insurance increases; this is because there are other factors that insurance companies take account to. For example, the driver's age, the type of car that is driven, as well as the car accident history.
About Our Firm
At our law firm we have consistently helped our clients reduce exposure to costly fines, points, and insurance increases. In doing so, we have gained a reputation as some of the best lawyers in New York.
Call our firm today for your consultation. Our experienced lawyers can be reached at 800-893-9645.
For more information, please visit the following links:
Traffic Ticket FAQs
Tips on Avoiding a Speeding Ticket
Top Reasons to Hire an Attorney