Lawyer's Traffic Ticket Guide for Van Buren Court

How to Fight a Speeding Ticket in Van Buren
The Town of Van Buren was part of the Central New York Military Tract used to pay soldiers who served in the Revolutionary War. Of the 34 soldiers who drew lots for land, only one, John Cunningham, actually settled in what was still a wilderness area; an area owned by Iroquois Indians until displaced by the war. The area is served by Interstates 90 and 690; New York State Routes 31, 48, and 173 pass through parts of town.
We know that going to court can be a daunting task. This guide should help answer some basic questions and help ease your mind about the legal arena. If you have a legal matter in Van Buren call our experienced lawyers at 800-893-9645 to see how we can save you time, money and points.
Court Information and Expectations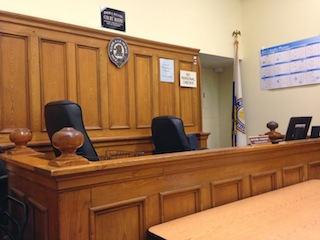 The town and court offices are open every Monday through Friday except for holidays from 8:30 a.m. to 4:00 p.m. Contact the court for more information about court dates and times.
Location:
Van Buren Town Hall & Justice Court
7575 Van Buren Road
Baldwinsville, NY 13027
Tip: A driver should bring their driving record to court. If the record is clean, it can be persuasive and help mitigate the situation.
Court Clerk: The role of the Court Clerk is to assist the Judges in carrying out their duties. They may assist the Judges in court as well as out of court. Many clerks send letters to litigants, collect fine monies, and help answer day-to-day questions before the court.
Judges: While a plea bargain can be struck between the prosecutor and a defendant, the judge has the ultimate power to accept or reject the proposed disposition. If the court accepts the resolution, a fine will be assessed.
How Many Points Will I Face?
Points will affect a driver's privilege to drive for 18 months from the date in which the ticket was issued. In other words, the points do not run from the date of the conviction. They run from the moment the officer issued the summons.
If you are driving 76 mph on a 55 mph zone, this is a conviction of 6 points. Points can vary based on your speed. that can result in a fine up to $393.00 dollars payable to the court. Take a look at the following chart for a general outlook.
| | |
| --- | --- |
| Speeding | Points |
| 01 to 10 mph over the limit | 3 |
| 11 to 20 | 4 |
| 21 to 30 | 6 |
| 31 to 40 | 8 |
| More than 40 | 11 |
Fine Information
If you take a look at our previous example, driving 76/55 mph zone can result in a fine up to $393.00 payable to the court. This does not include the penalty fine to the Department of Motor Vehicles or insurance increases.
Upon resolution of your matter, judges prefer that a fine be paid before the close of business. As a professional courtesy, most courts will afford our clients a two-week grace period to pay their fine.
Our lawyers fight to reach a favorable outcome for our clients. Below is a list of fines associated with some of the most frequently issued tickets in NY. Fines are subject to change without notice.
Offense

Fines

First-time speeding offense

$45 to $600

One or more speeding tickets

(within eighteen months)

Up to $1,575

Traffic Infraction

$100-$300

Disobey a Traffic Signal

(red light)

$225-$675

Misdemeanor Convictions

(no other penalty provided)

$200-$1,225

Uninspected Vehicles

$25-$200

Unregistered Vehicle or Trailer

$25-$200

Equipment Violations of Vehicle or Trailer

$0-$100

Surcharges

$ varies based on the charge and location
About Our Firm
We have consistently helped our clients reduce their exposure to costly fines, points, and insurance increases. In so doing, we have gained a reputation as some of the best lawyers in New York. We are lead by a former NYC prosecutor with several hundred traffic resolutions under his belt. He has helped reduced client's exposure to fines, points and insurance increases. If you are interested in saving money, give us a call today at 800-893-9645.
We are lead by a former NYC prosecutor with several hundred traffic resolutions under his belt.
For more information, have a look at the following links:
Traffic Ticket FAQs
Tips on Avoiding a Speeding Ticket
Top Reasons to Hire an Attorney