Lawyer's Traffic Ticket Guide for Liverpool Village Court

How to Fight a Speeding Ticket in Liverpool Village
The Liverpool village area was originally part of the territory of the Iroquois tribe. With development of the Erie and Oswego Canals, many Irish canal workers, German immigrants and Yankees settled in the area. The area is served by New York State Route 370 and Interstate 90.
New York State Route 370 and Interstate 90 cover many open stretches of road where a driver can easily lose sight of the speed limit and find themselves receiving a hefty speeding ticket.
Further complicating things are the frequently changing topography with the rolling hills and constantly changing speed limits. In such cases it's hard to keep track of the speedometer.
Our law firm has been fighting on behalf of drivers just like you. We have helped hundreds of drivers reduce their exposure to points on their license, fines, and insurance increases. If you would like to save money, give our attorneys a call today at 800-893-9645.
Court Information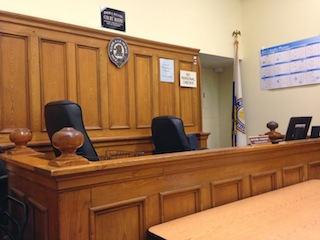 The Liverpool Village Court offices are open every Monday through Thursday from 8:00 a.m. to 4:00 p.m. and every Friday from 8:00 a.m. to 12:00 p.m. Court is held the first four Tuesdays of each month, starting at 4:00 p.m. Court is not held on the Tuesday prior to a main holiday; check with the court for specific times and dates.
Location: Liverpool Village Hall & Court
310 Sycamore Street
Liverpool, NY 13088
Court tip: one of the worst things you can do is to ignore your ticket. Failure to Answer a ticket can result in a suspension of a driver's privilege to drive. If a driver is caught driving with a suspended license a police officer may arrest the driver and charge them in a criminal act.
Once a driver is issued a speeding ticket, they technically have 48 hours to enter a plea of guilty or not guilty. This can be done either in person or by mail. If a driver enters a plea of guilty, they will be mailed a fine notice. Their failure to pay the fine will result in their license being suspended. On the other hand, a driver that enters a plea of not guilty, be mailed a letter advising them to appear in court.
A driver should bring their driving record to court. If the record is clean, it can be persuasive and help mitigate the situation.
FAQs
Do local courts take credit card payments?
Some town courts accept payment by online services and other take credit card payments through a credit card form. Most village courts do not accept credit card payment.
How will a speeding conviction affect my insurance?
There are many different things insurance companies take into consideration when they determine a driver's insurance rate. For the most part, the algorithm used is proprietary in nature and the average driver will not be privy to this information.
Some things considered in an insurance policy can include but is not limited to a driver's age, their accident history, the type of car driven, and any convictions to moving violations.
I received a ticket from a State Trooper and I was given a trial date to appear in court. Will I have an opportunity to meet to plea bargain this case?
It all depends. In general, according to VTL 1806, a driver is supposed to have a mandatory pre-trial conference. However, depending on the stage your case is in, you may have waived the pre-trial conference.
About Our Firm
Our lawyers have fought hundreds of tickets all over NYS. We have consistently reduced our client's exposure to fine, points, and insurance increases. Let our former prosecutor and team of lawyers go to court for you and help you reach an amicable resolution on your ticket.
Having a former prosecutor on your side can help in analyzing critical issues in your case. This can make the difference in you keep your license or having your license suspended or revoked. Call us now at 800-893-9645.
For more information, take a look at the following links:
Traffic Ticket FAQs
Tips on Avoiding a Speeding Ticket
Top Reasons to Hire an Attorney