Lawyer's Traffic Ticket Guide for Tully Town Court

How to Fight a Speeding Ticket in Tully Town
Have you been recently issued a speeding ticket which is returnable to Tully Town Court? If so, call our Onondaga County speeding ticket defense attorneys now at 800-893-9645 to see how we can help you save money, time and points on your license.
The Town of Tully is situated on the southern border of Onondaga County, and was part of the Central New York Military Tract used to pay soldiers who had served during the Revolutionary War. First settled in 1795, the town held its first meeting on April 4, 1803, when the town was formed. The area is served by Interstate-81, US Route 11 and New York State Routes 11A and 80.
With these four highways and changing topography it is really easy for a driver to lose sight of the speed limit and find themselves facing a hefty speeding ticket.
This guide will help you make heads or tails of your speeding ticket and what to expect in court.
Court Facts and Tidbits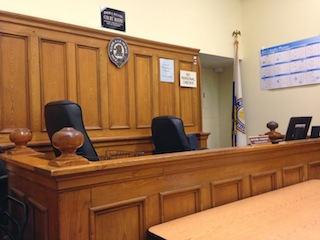 The Tully Justice Court offices are open every Monday through Friday from 9:00 a.m. to 1:00 p.m. except for holidays and one Friday each month when the court is closed for training purposes. The Justice Court is accessed from the rear entrance of the Tully Town Hall. Traffic infractions may be paid by online, by mail or by fax.
Court Location:
Tully Town Hall & Justice Court
P O Box 126
5833 Meetinghouse Road
Tully, NY 13159
Court Tip: Prior to coming to court, be sure to bring your court notice advising you to appear. Some court personnel may use it as a reference point when you arrive in court.
Dress Code: While there is no official dress code, it is important that you dress neatly and always conduct yourself in a respectful manner with the court. Many judges frown upon litigants wearing shorts, open toe sandals, and other similar items.
Burden of Proof: Unlike traffic matters heard in the Traffic Violations Bureau of NYC and other parts of the State, tickets in Town and Village Courts must meet the standard of proof beyond a reasonable doubt. Many legal scholars have debated exactly what is meant by proof beyond a reasonable doubt. However, everyone agrees that it is the highest standard of proof in the US judicial system.
Tickets: For the most part, tickets are prosecuted by the District Attorney's Office. This is the same office which prosecuted criminal cases such as misdemeanor drug possession and felony assault.
FAQs
How many points are allowed until a license is suspended?
There are many reasons why a driver may have their privilege to drive suspended. With respect to points, a driver will suspended upon receiving 11 or more points within an 18 month period.
How will a speeding conviction affect my insurance?
There are many different things insurance companies take into consideration when they determine a driver's insurance rate. For the most part, the algorithm used is proprietary in nature and the average driver will not be privy to this information.
Some things considered in an insurance policy can include but is not limited to a driver's age, their accident history, the type of car driven, and any convictions to moving violations.
What happens if I fail to respond to my speeding ticket?
Failing to respond can result in your license being suspended. Driving with a suspended license can be charged as a crime. You can be arrested and subject to incarceration.
Do I have to testify at a traffic trial?
I local criminal court, you are innocent until proven guilty. You are not required to testify at your trial.
Can't every speeding ticket be dismissed or resolved with zero points?
Every case is unique. Every court is unique. It is difficult to make a blanket statement with regard the ultimate resolution of a legal matter.
Why Should I Hire an Attorney?
It seems pretty basic but it makes good financial sense to fight a speed ticket. We save our client's money. A conviction to a speeding ticket can cost a driver hundreds in fines, penalties, and insurance increases.
Our law firm has represented a countless number of ill-fated drivers snagged with a speeding ticket. If you need help making heads or tails of your speeding ticket, contact our attorneys today.
Our team of traffic lawyers is lead by Joseph P. Villanueva, a former prosecutor. Having a former prosecutor on your side can help in analyzing critical issues in your case. This can make the difference in you keep your license or having your license suspended or revoked. Call us now 800-893-9645.
For further information, please visit the following links:
Traffic Ticket FAQs
Tips on Avoiding a Speeding Ticket
Top Reasons to Hire an Attorney