Lawyer's Traffic Ticket Guide for Ancram Town Court

How to Fight a Speeding Ticket in Ancram Town
Have been issued a traffic ticket that is returnable to Ancram Town Court? Are you having difficulty making heads or tails of your ticket? If so, this guide is created to help you find some ease of mind with the legal area. If you would like to speak to an attorney, feel free to call our experienced Columbia County ticket defense lawyers at 800-893-9645 and see how we can help you.
Before we get started, here's a little information about the town of Ancram.
Ancram is formerly known as "Ancram Lead Mines" because of the mining of iron and lead in the region, the town of Ancram was home to many immigrants from Scotland, who worked at the iron foundry on the Hudson River. Ancram is situated in eastern Columbia County, and is served by New York State Route 82 and County Route 7.
Having highways such as NYS Route 82 and County Route 7 can be tricky. These highways cover many open stretches of road where a driver can easily lose sight of the speed limit and find themselves facing a hefty speeding ticket.
Further complicating things are the changing topography with the rolling hills and the rapidly changing speed limits. Unless a driver keeps a vigilant eye on their speedometer, they could find themselves with a costly traffic summons.
I Received a Speeding Ticket, Should I Fight it?
It seems pretty basic but it makes good financial sense to fight a speeding ticket. We save our clients money. A conviction to a speeding ticket can cost a driver hundreds in fines, penalties, and insurance increases.
In order to defend yourself against a traffic matter, a personal appearance is required. A personal appearance in court may be avoided by hiring our law firm, and we will represent you.
What to Expect in Court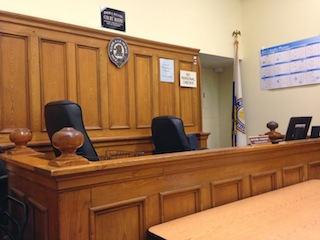 The Ancram Town Hall Clerk's hours are every Wednesday and Thursday from 10 a.m. – 2:00 p.m. and every Saturday from 9:30 a.m. to 12:00 p.m. Regular court hours are scheduled for every Wednesday, beginning at 6:00 p.m.
Immediately prior to entering the court, you will be asked to walk through a magnetometer and asked to turn off all electronic devices. The court is secured by special court attendants. These officers help facilitate the court process and one of their key function is to note attendees who arrive to court. Your failure to check in with one of the officers may result in your case not being called.
Pleading Guilty: Pleading guilty to a speeding ticket can have long-term financial consequences that may cost drivers hundreds in fines, penalties, and insurance increases. A study by a leading insurance company concluded that the national average increase for a speeding conviction is 11% - 15%. In other words, this is the median increase. Some drivers will not receive an increase while others will receive a much larger increase.
Once the department of motor vehicles has been notified that a license should be suspended, it can be very difficult to undo the suspension. The process of un-suspending a license can include the payment of a suspension lift fee, the payment of a bond, and an appearance in court.
About Our Firm
We have consistently helped our client reduce their exposure to costly fines, points, and insurance increases. In so doing, we have gained a reputation as some of the best lawyers in New York.
In addition, our team of lawyers is lead by a former New York City prosecutor who has the unique experience of seeing cases from both the defense side as well as the prosecutor's side.
Call us today at 800-893-9645 and see how we can help you save money, points and insurance increases.
For more information, visit the following links:
Traffic Ticket FAQs
Tips on Avoiding a Speeding Ticket
Top Reasons to Hire an Attorney