Lawyer's Traffic Ticket Guide for Claverack Town Court

How to Fight a Speeding Ticket in Claverack Town
In today's world of increased costs, a conviction can costs you hundreds or even thousands of dollars in insurance increases and court costs. The repercussions can follow you for years to come.
Claverack is located in central Columbia County and was settled by Dutch immigrants in 1778, and is where a mastodon tooth was discovered in the early 1700s. The Claverack Creek begins in the hamlet of Mellenville, which is contained within the town of Claverack. The area is served by the Taconic State Parkway.
Have you received a traffic ticket in Claverack, New York? If so, call our Columbia County traffic defense lawyers at 800-893-9645 and see how we can help you save money, points and possible insurance increases.
Court Facts and Tidbits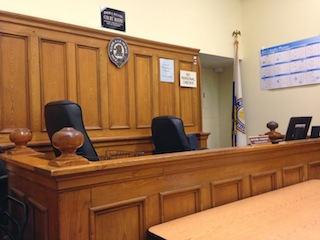 The Claverack Town Hall is located at 91 Church Street in Mellenville; although the Claverack Town Court is situated in the Village of Philmont, at the address above, and is also contained within the town. Contact the court clerk for more information.
Mailing Address:
Claverack Town Court
PO Box 823
836 State Highway 217
Philmont, NY 12565
Website: http://www.townofclaverack.com/government/town-office-court.html
Court Tip: Once a driver is issued a speeding ticket, they technically have 48 hours to enter a plea of guilty or not guilty. This can be done either in person or by mail. If a driver enters a plea of guilty, they will be mailed a fine notice.
Pleading guilty to a speeding ticket can have long-term financial consequences that may cost drivers hundreds in fines, penalties, and insurance increases.
Before you plead guilty to your ticket, you should give experienced attorneys a call to learn how we can help you.
Plea: The majority of cases are resolved via plea bargaining. In lieu of having a trial, it may be possible to resolve a traffic matter with a lesser included charge. Most resolution will involve a fine and a surcharge. The surcharge is additional monies payable at the end of case that are paid to New York State.
Trial: Each motorist is entitled to a trial on his or her traffic matters. In general, a traffic trial will occur on the driver's first court appearance. The first court appearance is usually designated as a pre-trial conference.
Ticket Information
The New York State Police issue traffic tickets on a "Uniform Traffic Ticket." This is also referred to as a "UTT." This is the form that tells you what you are charged with and how to enter a plea.
The UTT also has other important information such as date of the offense, time of the occurrence, description of violation, officer's name, highway number and type, and other such information.
In Claverack Town, there are many different police agencies who has jurisdictional power to have their traffic summons returnable to Claverack Town Court. Some of these polices agencies include the Park Police, local police, and the Sheriff's Office.
Benefits of Hiring an Attorney
Fighting a moving violation with our law firm can have many advantages. In particular, there is a tangible cost savings in hiring our firm. Currently, a guilty plea to a 86/55 mph could cost driver close to $700.00 in fines, an additional $450.00 in penalties, and insurance increases.
Our lawyers have consistently reduced our client's points, fine and exposure to hundreds or even thousands of dollars on insurance increases.
Our law firm has represented a countless number of ill-fated drivers snagged with a speeding ticket. Call us now at 800-893-9645 to see how we can help you save money, points, and insurance increases.
For more information, please check out the following links:
Traffic Ticket FAQs
Tips on Avoiding a Speeding Ticket
Top Reasons to Hire an Attorney