Lawyer's Traffic Ticket Guide for Philmont Court

How to Fight a Speeding Ticket in Philmont
The Village of Philmont, incorporated in 1891, was known for its many woolen mills and reservoirs that were built to provide the water for the mills. The two large reservoirs, situated in the Taconic Mountains, covered 36 or 56 acres. Philmont is situated northeasterly within the Town of Claverack. The village grew along New York State Route 217.
Receiving a speeding ticket in Philmont, New York is no laughing matter. Not only are speeding tickets annoying, but they can be costly too.
Fines
In today's world of increased costs, a conviction can costs you hundreds or even thousands of dollars in insurance increases and court costs. The repercussions can follow you for years to come.
In terms of quantifiable dollars and cents, the average conviction to a 76/55 mph zone will usually face a fine up to about $400.00, a $300.00 fine payable to DMV, and a few hundred dollars in insurance increases.
Note, insurance costs may vary for two people with a similar situation. Aside from a speeding conviction, insurance companies look at other factors too; such as driver's age, type of car, and car accident history.
Court Information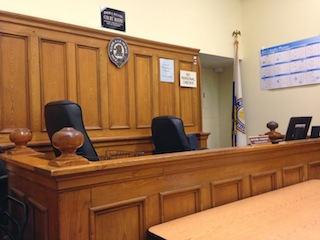 The Village Police Justice Court offices open every Thursday and Friday at 8:30 a.m.; on Thursday the court closes at 2:00 p.m.; but on Friday the office closes at 12:30 p.m. Court is in session every 4th Thursday of each month at 3:00 p.m.
Mailing Address:
Philmont Village Police Department & Justice Court
PO Box 822
122 Main Street
Philmont, NY 12565
Court Tip: A driver should bring their driving record to court. If the record is clean, it can be persuasive and help mitigate the situation.
Court Clerk: The role of the Court Clerk is to assist the Judges in carrying out their duties. They may assist the Judges in court as well as out of court. Many clerks send letters to litigants, collect fine monies, and help answer day-to-day questions before the court.
Plea: The majority of cases are resolved via plea bargaining. In lieu of having a trial, it may be possible to resolve a traffic matter with a lesser included charge. Most resolution will involve a fine and a surcharge. The surcharge is additional monies payable at the end of case that are paid to New York State.
Why Should I Hire an Attorney?
There are many benefits in hiring our speeding ticket lawyers to fight your case. One of the most popular reasons is that we have consistently saved our clients time, money and points on their license. While every case is different, we fight for every client just the same. As such, we have been recognized as some of the finest lawyers in New York State.
Call us today at 800-893-9645 and see how we can help you! Let us help you save money, time and points.
For further information, please visit the following links:
Traffic Ticket FAQs
Tips on Avoiding a Speeding Ticket
Top Reasons to Hire an Attorney